Have you ever wondered How to Poach Eggs in Maple Syrup? If you are just a little curious, come and take a look at this traditional Quebec recipe for maple syrup eggs.
How to Poach Eggs in Maple Syrup
The variation of warmer daytime to freezing nighttime temperatures can only mean one thing in Quebec… maple syrup!
Pure maple syrup, or "liquid gold", is truly is one of nature's wonderful gifts.
The whole process of collecting and making the maple syrup can only happen once a year, in the spring. This is when the fluctuation between the warmer daytime temperatures and the cooler night time temperatures alters the pressure inside the tree.
The simple process of tapping the maple tree creates an outlet for the sap to start flowing.
In case you are wondering, this process, first learned from the First Nations, does not harm the tree.
Did you know that it takes 40 liters of maple sap to make 1 liter of maple syrup? That's because the sap is 97.5% water and 2.5% sugar. And here is another interesting fact: according to the Federation of Quebec Maple Syrup Producers, Quebec produces 72% of the world's maple syrup supply.
That's because Quebec has the two conditions to produce maple syrup. The first is the perfect weather conditions and the second is the maple trees.
Are you ready to make this syrup and eggs recipe?
How to Poach Eggs in Maple Syrup:
In order to simulate the maple sap required to make this recipe, dilute some pure maple syrup with water.
In a small saucepan, whisk together water (¼ cup) and the maple syrup (1 cup). Bring to a slow simmer.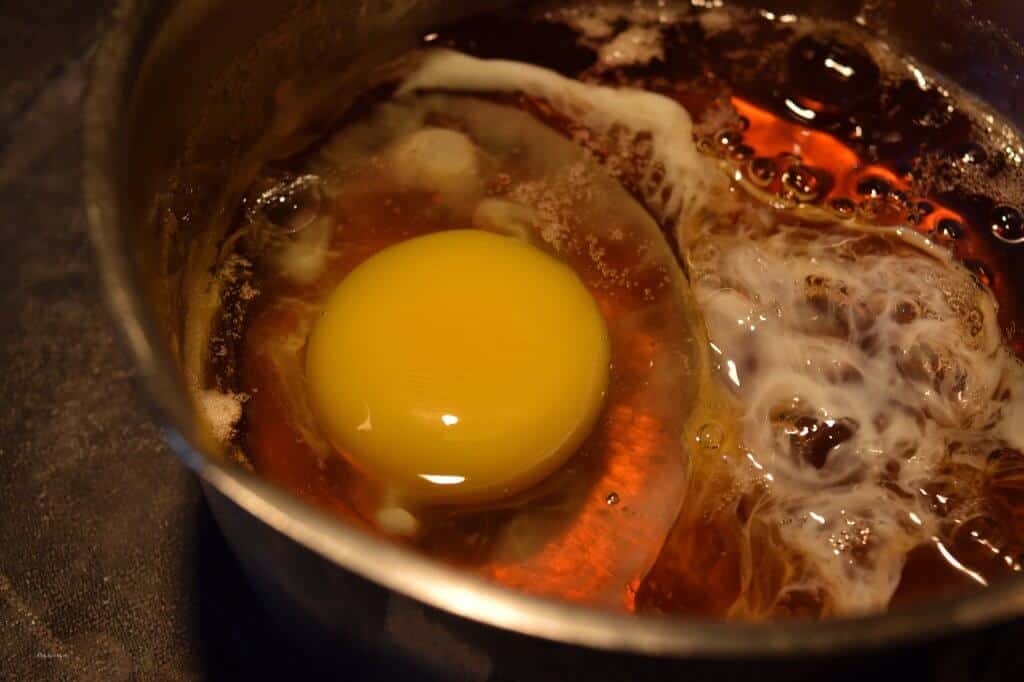 Next, crack a room temperature egg in a bowl and gently slip it into the simmering maple syrup water.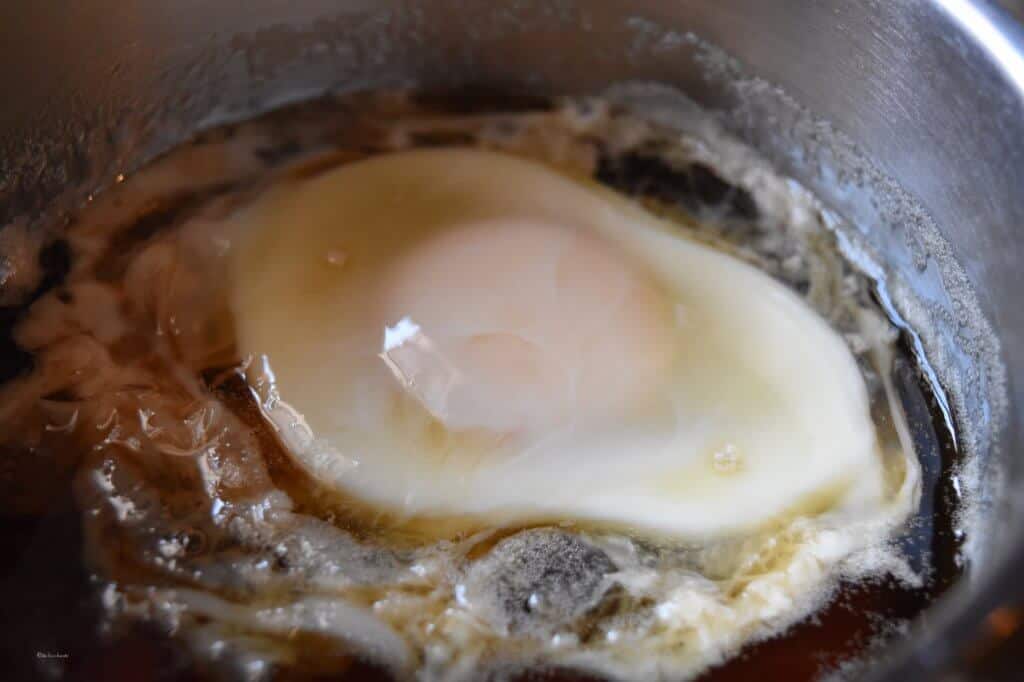 A soft poached egg will be ready in just 3 minutes, but you can let it go for another minute or so if you prefer firmer poached eggs.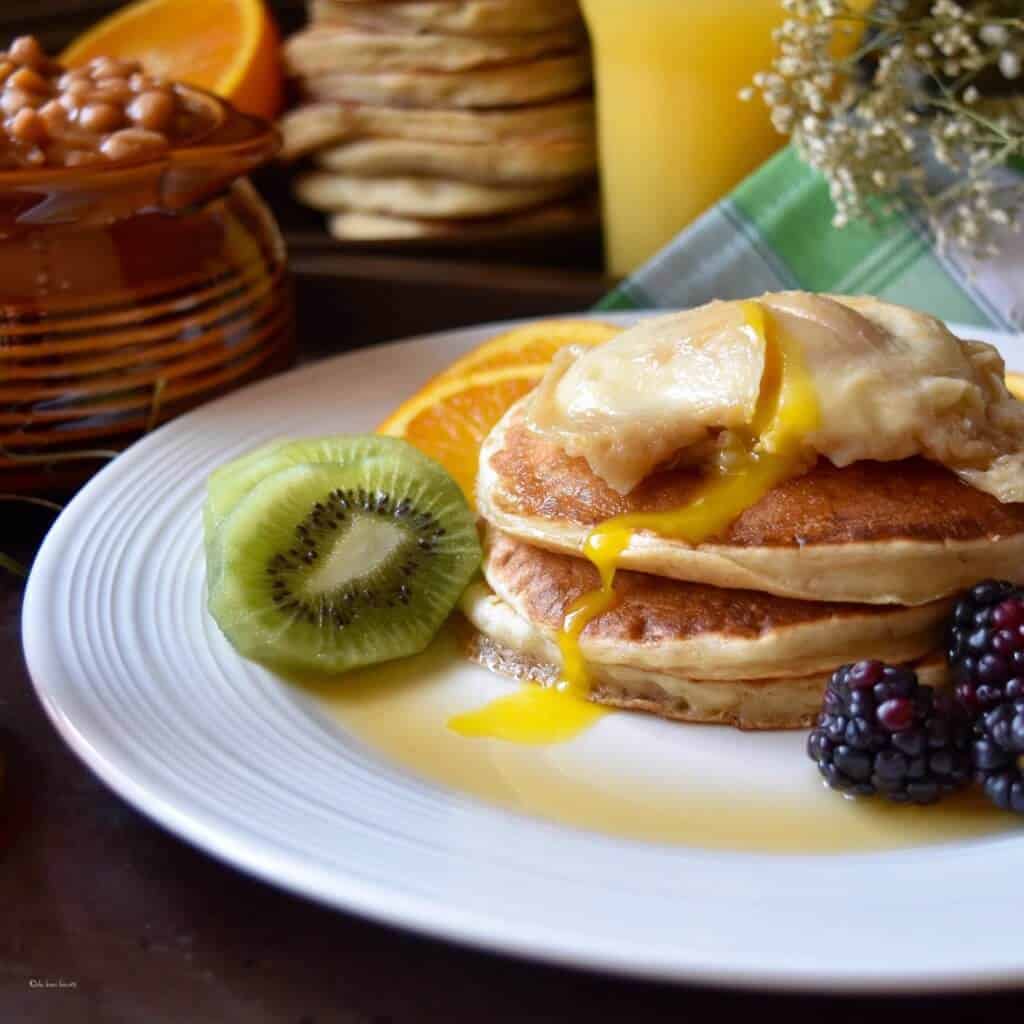 Naturally, these maple syrup poached eggs would be great served with a side of toast.
But what if you served them with some Buttermilk Pancakes?
While you are at it, why not prepare these Homemade Quebec Maple Baked Beans?
Before you know it, you can have your very own cabane à sucre experience in your own home.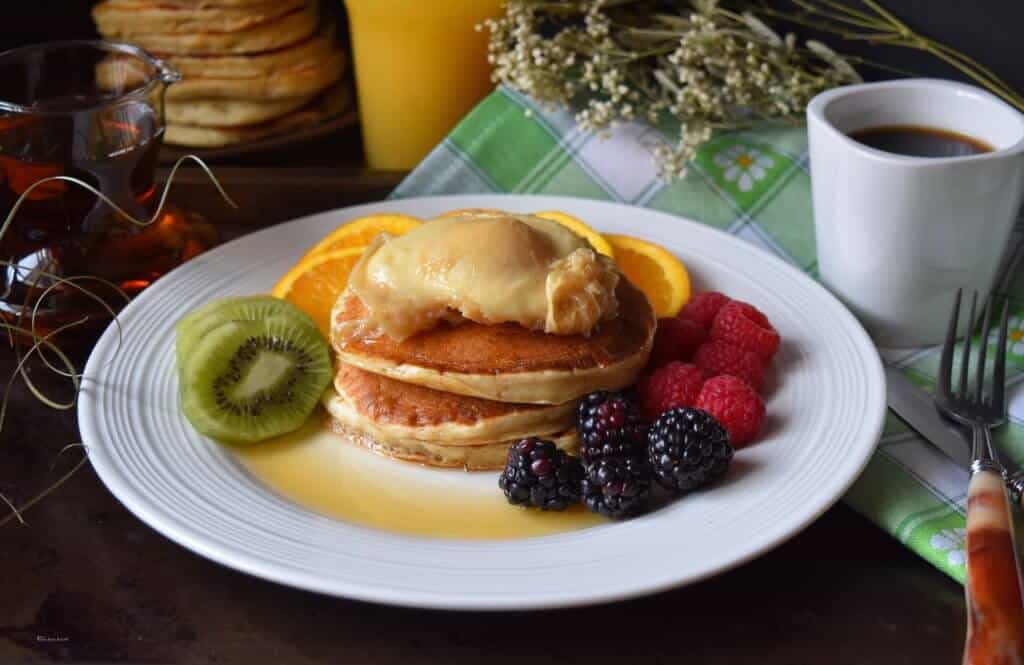 Origins of the recipe for Maple Poached Eggs:
You might be wondering how a first generation Italian Canadian like myself came across such a recipe. Well, through the magic of cookbooks, of course.
I first came across this concept of poaching eggs in maple syrup in "The Laura Secord Canadian Cookbook".
I picked up the 2001 edition of this cookbook in a second hand bookstore a few years ago. The original publication date was 1966, over half a century ago!
Needless to say I was immediately intrigued by so many traditional Canadian recipes.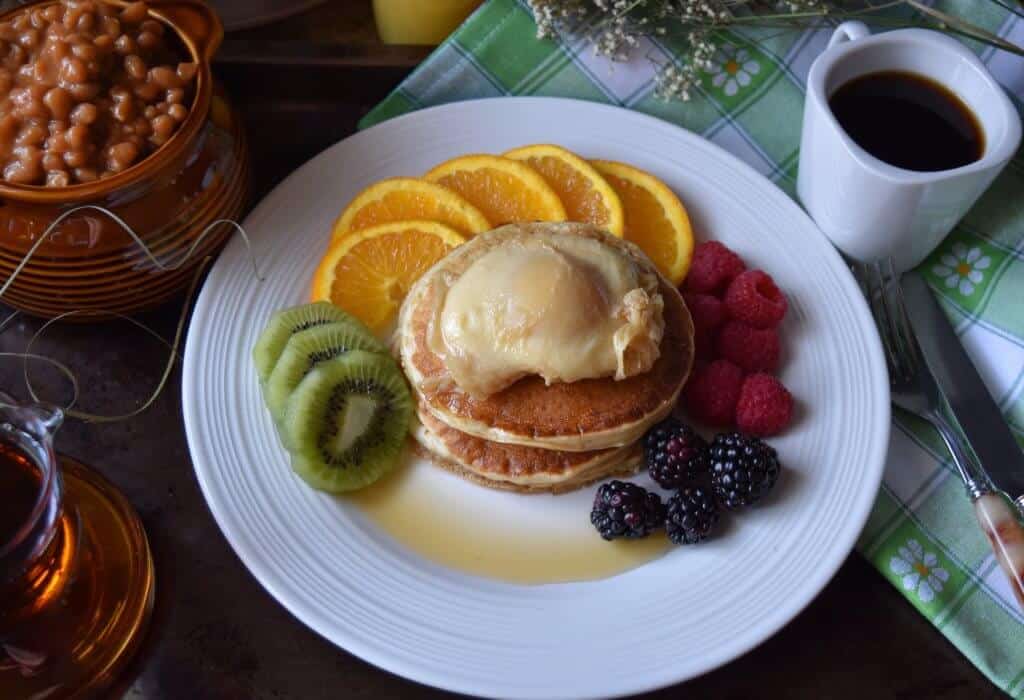 I asked a few of my (older) friends and colleagues whose families have lived in Québec for a few generations about poaching eggs in maple syrup.
So many of the stories were related to the personal memories they had during their own youth where this special treat, along with la tire d'érable (maple taffy), was often made in the "sugaring off" season.
From what I understood, the eggs would be poached in the maple sap (or maple water).
I have simulated the poached eggs in the maple water by simply adding water to the maple syrup. My official taste testers (AKA my husband and daughter) and I prefer this version over poaching the eggs in maple syrup, as was indicated in the cookbook.
No offense to Ms. Secord, but that was way too sweet, even for a family of maple syrup lovers like us.
There truly are so many ways to use maple syrup; whether drizzled over yogurt, swirled into your breakfast bowl, used in marinades, dressings or even in baked goods. And today, you have another yet another recipe to highlight maple syrup.
Would love to hear if you've ever tried this recipe for Traditional Quebec Maple Syrup Poached Eggs!
THANKS SO MUCH for following and being part of the She Loves Biscotti community where you will find Simple & Tasty Family-Friendly Recipes with an Italian Twist.
Ciao for now,
Maria
★★★★★ If you have made this poached eggs in maple syrup recipe, I would love to hear about it in the comments below and be sure to rate the recipe!
Recipe
How to Poach Eggs in Maple Syrup
If you thought that maple syrup was just for pancakes, come and take a look at this recipe for Maple Syrup Eggs.
Print
Save Recipe
Saved!
Pin
Rate
Ingredients
1

cup

maple syrup

¼

cup

water

1

egg

room temperature, variable, depending on the number of servings required
Instructions
Whisk together the maple syrup and water in a small saucepan.

Bring to a simmer.

Crack the room temperature egg in a bowl and then just slip it into the simmering maple syrup (A soft poached egg will be ready in just 3 minutes, but you can let it go for another minute or so if you prefer firmer poached eggs).

With a slotted spoon, remove the poached egg and serve immediately.

Repeat process for another egg.
Scroll UP for the STEP by STEP Photos
Don't miss the process shots and videos included in most posts. Simply scroll up the post to find them. Those were created especially for you so that you can make the recipe perfectly every single time you try it.
Notes
Please keep in mind that the nutritional information provided below is just a rough estimate and variations can occur depending on the specific ingredients used. 
*inspired by Laura Secord
Nutrition
Serving:
1
serving
|
Calories:
170
kcal
|
Carbohydrates:
27
g
|
Protein:
5
g
|
Fat:
4
g
|
Saturated Fat:
1
g
|
Cholesterol:
163
mg
|
Sodium:
69
mg
|
Potassium:
150
mg
|
Sugar:
24
g
|
Vitamin A:
240
IU
|
Calcium:
68
mg
|
Iron:
0.8
mg