Do you like to entertain? Are you looking for some of the best Italian Appetizers to serve at your next party? If you said yes, here are some easy finger food recipes you will love!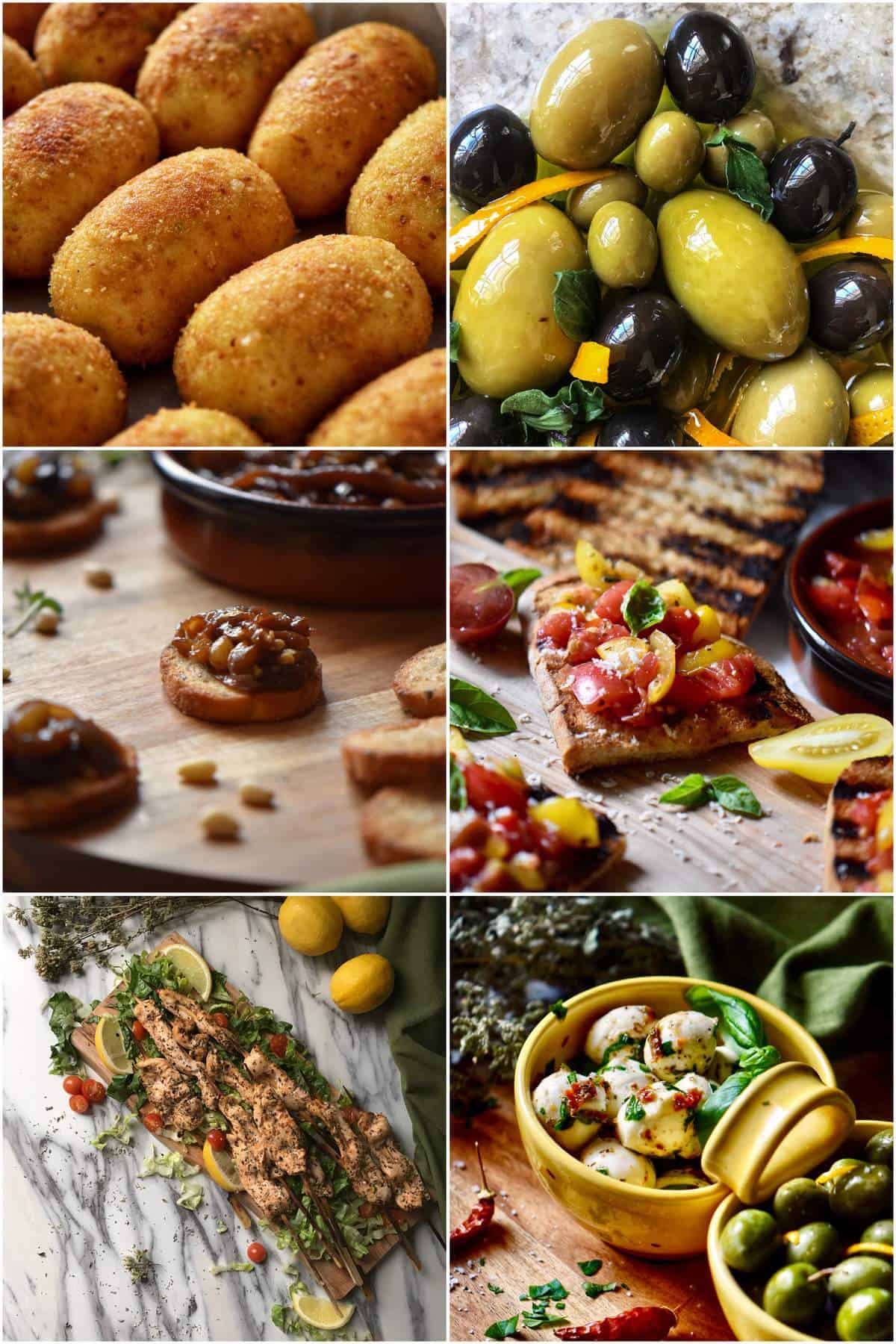 Are you hosting a casual get-together with family and friends? Perhaps you are throwing a full-scale party?
Or maybe you are just looking for make-ahead appetizers that travel well for that potluck party.
Either way, spending time with family and friends is great!
With some planning, you don't have to spend all your time in the kitchen on the day of your special event.
Some of my favorite Italian finger food recipes, also called antipasti, are conveniently prepared ahead of time. (Feel free to check out these simple appetizers for more inspiration).
It goes without saying that the use of fresh ingredients for these Italian party food recipes (aka antipasto) makes all the difference.
Let's begin the party with these amazing Italian starters!
Potato Croquettes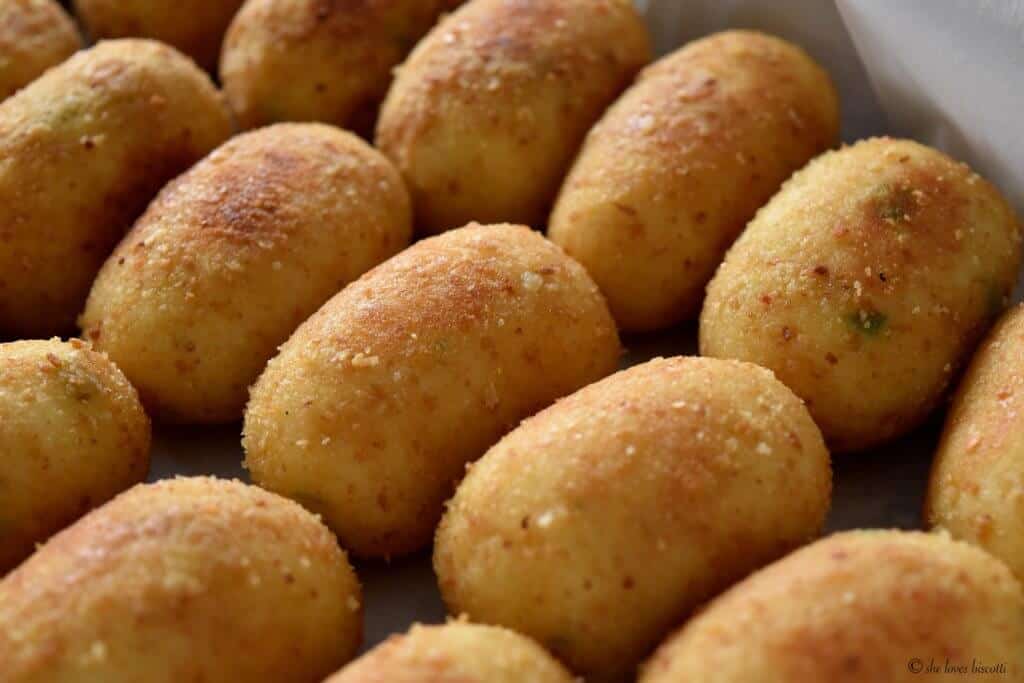 Let's begin with one of the best Italian appetizers, Potato Croquettes! This popular southern Italian street food, called crocchè is deep-fried until crispy golden.
You only need 6 teaspoons of olive oil for 20 servings -no deep-frying necessary. Are you curious to see how I prepare them?
All my secrets revealed to make the best Italian croquettes crispy on the outside and creamy on the inside. Your friends and family are going to love them! Make sure to make a Marinara Sauce for dipping!
Chicken Spiedini
Whether you refer to these Italian chicken kabobs as spiedini, arrosticini or spidducci, you are going to love the convenience of being able to make them ahead of time.
This Chicken Spiedini will quickly become your go-to party recipe whenever you are entertaining!
Marinated Olives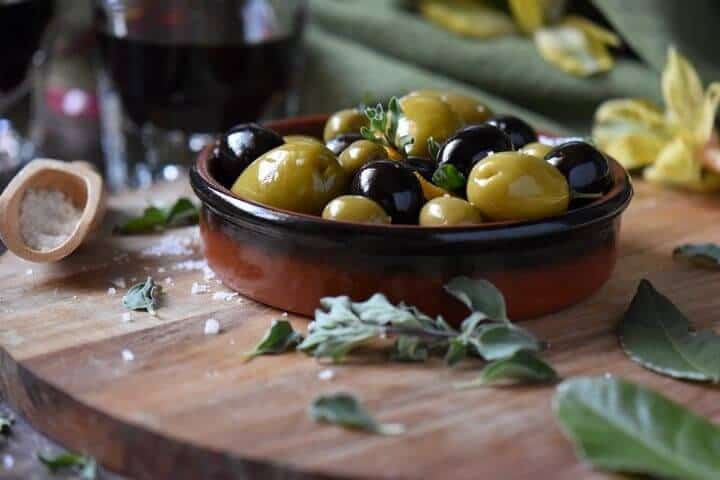 Italian Appetizer recipes don't have to be complicated to be good. This recipe for Marinated Olives is a classic example.
If you like make-ahead Italian appetizers, this is for you!
With just a few quality ingredients and an overnight stay in the refrigerator, you won't believe the taste transformation of these once briny olives. They also make a great addition to your Italian cheeseboard.
Eggplant Caponata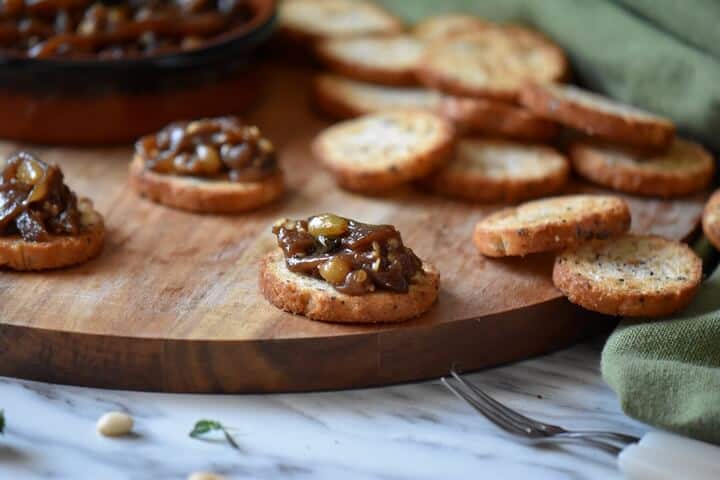 This easy Eggplant Caponata recipe is yet another example of a party appetizer that can be made ahead of time.
Roasting eggplant, olive oil, honey, balsamic vinegar, pine nuts and capers together provide a sweet and savory taste sensation. It truly makes one of the best crostini toppings!
Baked Mushrooms
I'm always on the lookout for easy healthy appetizers that taste great. The truth is that I love recipes where I can use my Homemade Ricotta Cheese.
The first time I saw this recipe for Baked Mushrooms, I knew it would be a hit with family and friends. If you are looking for an easy stuffed mushroom recipe, you are going to love this tasty appetizer! Head on over to Marcellina in Cucina for all the details.
Marinated Mushrooms
I want to share another recipe for a tasty appetizer I think you are going to love… Marinated Mushrooms!
This easy marinade consists of chili flakes, lemon juice, garlic, chives, dried tomatoes, oregano and olive oil. Your guests will have a hard time resisting Italian appetizers like this one. Another great crostini topping!
Cecina Flatbread
A vegan and gluten-free recipe originating from the beautiful Italian region of Tuscany. The ingredients to make this Cecina Flatbread consist of chickpea flour, olive oil, salt, pepper and water.
Prepare the batter in advance, and then, when you are ready to serve this easy appetizer recipe, simply bake it. You can find all the details over at the SugarLovesSpices website.
Tomato Bruschetta
Have you ever wondered what the best bruschetta recipe is?
Would you be surprised if I told you it was Tomato Bruschetta -pronounced brusˈket.ta.
Follow my tips and tricks and create one of the best finger food appetizers!
Marinated Mozzarella Balls
Here is another Italian favorite! These Marinated Mozzarella Balls are the perfect addition to your cheese platter.
Simply combine the cheese with herbs, spices and olive oil and marinate overnight. On the day of your party, simply plate and serve. It is that easy!
Taralli
The best way to describe Taralli is a cross between a cracker and a breadstick. This crispy Italian appetizer has a wonderful texture and is extremely addictive. They truly make one of the best Italian appetizer recipes for party occasions.
Although this taralli recipe will require a couple of hours to shape and bake, you will be rewarded with wonderful Italian snack food and appetizer.
Garlic Knots Recipe
This simple Garlic Knots Recipe can be made with leftover pizza dough. Serve as is, or pair it up with your favorite sauce and you have one of the best appetizers ever!
Polenta Pizza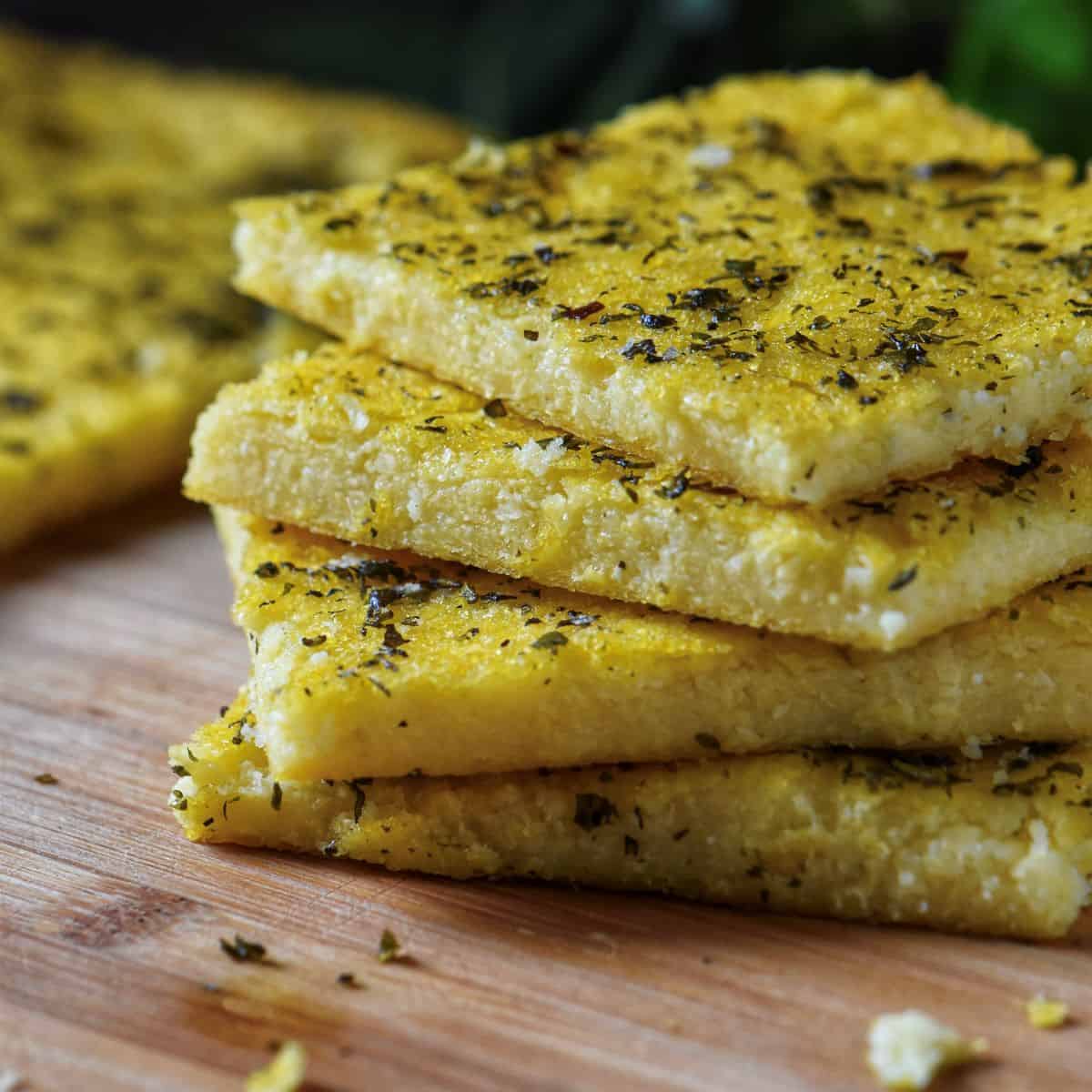 Finally, I just have to include this recipe for Polenta Pizza as part of my easy appetizer recipes to share with all of you. Once you make and taste this family recipe, you will understand why.
That's it! Hopefully, I have provided you with some inspiration so the next time someone asks you to bring some easy Italian appetizers for the big game, you have a couple of options!
These are just some of my easy finger food recipes to make ahead for a crowd. If you are looking for more Italian appetizers, be sure to consult my category page.
What is your quick and easy "go-to" recipe for appetizers?
I would love to hear about them in the comments below!
THANKS SO MUCH for following and being part of the She Loves Biscotti community where you will find Simple & Tasty Family-Friendly Recipes with an Italian Twist.
If you haven't already joined, here is the link where you can sign up for my weekly e-mail newsletter. This way, you won't miss any of my new recipes and it's absolutely free!
Ciao for now,
Maria
This post was originally published on February 1, 2019 and republished on September 10, 2019 with updated content, photos and a video. Thanks for sharing.