If you love baking for the holidays, this is for you! This collection of Christmas baking recipes includes some of the best Italian Christmas Cookies that are easy to make and so delicious. Share the best-ever Italian cookies with family and friends this holiday season.
Whether you are looking for the best biscotti recipe or a nonna-approved pizzelle recipe, there is something here for everyone including S cookies for Santa!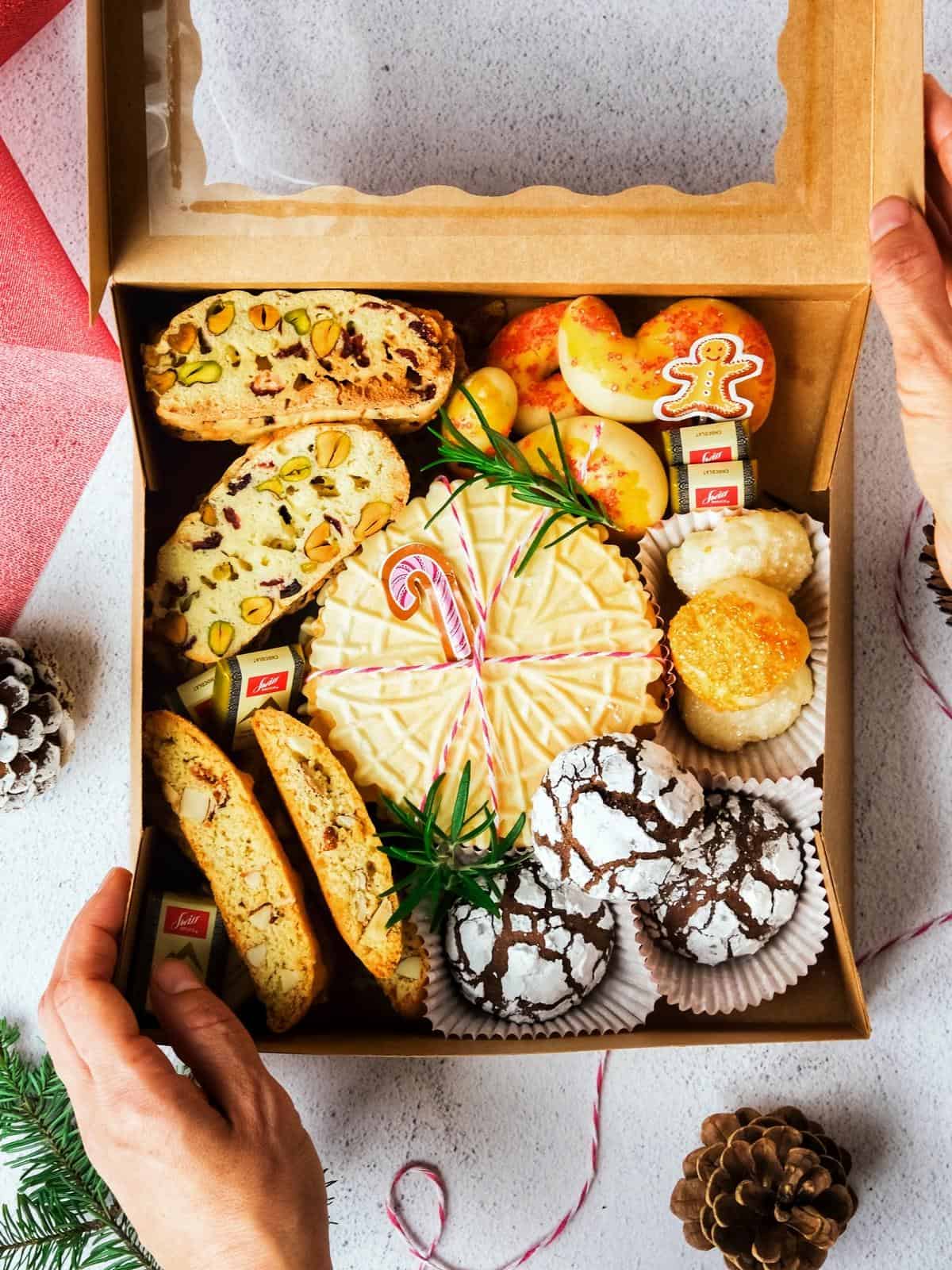 Calling all Christmas bakers!
It's time to start baking for the holidays!
Whether you are looking for recipes to create the best holiday cookie box to give as hostess gifts, planning a cookie exchange, or simply wanting delicious treats at home during this season of cheerfulness and giving- these Italian Christmas cookie recipes have it all covered.
I am so excited to share both authentic and traditional Italian cookies with all of you.
If you are looking for unique Christmas biscuits of Italian origin, be sure to check out more of my favorite Italian Cookies!
Without further delay, here are thirteen amazing recipes for you to bake this wonderful festive season.
1-Biscotti Cookies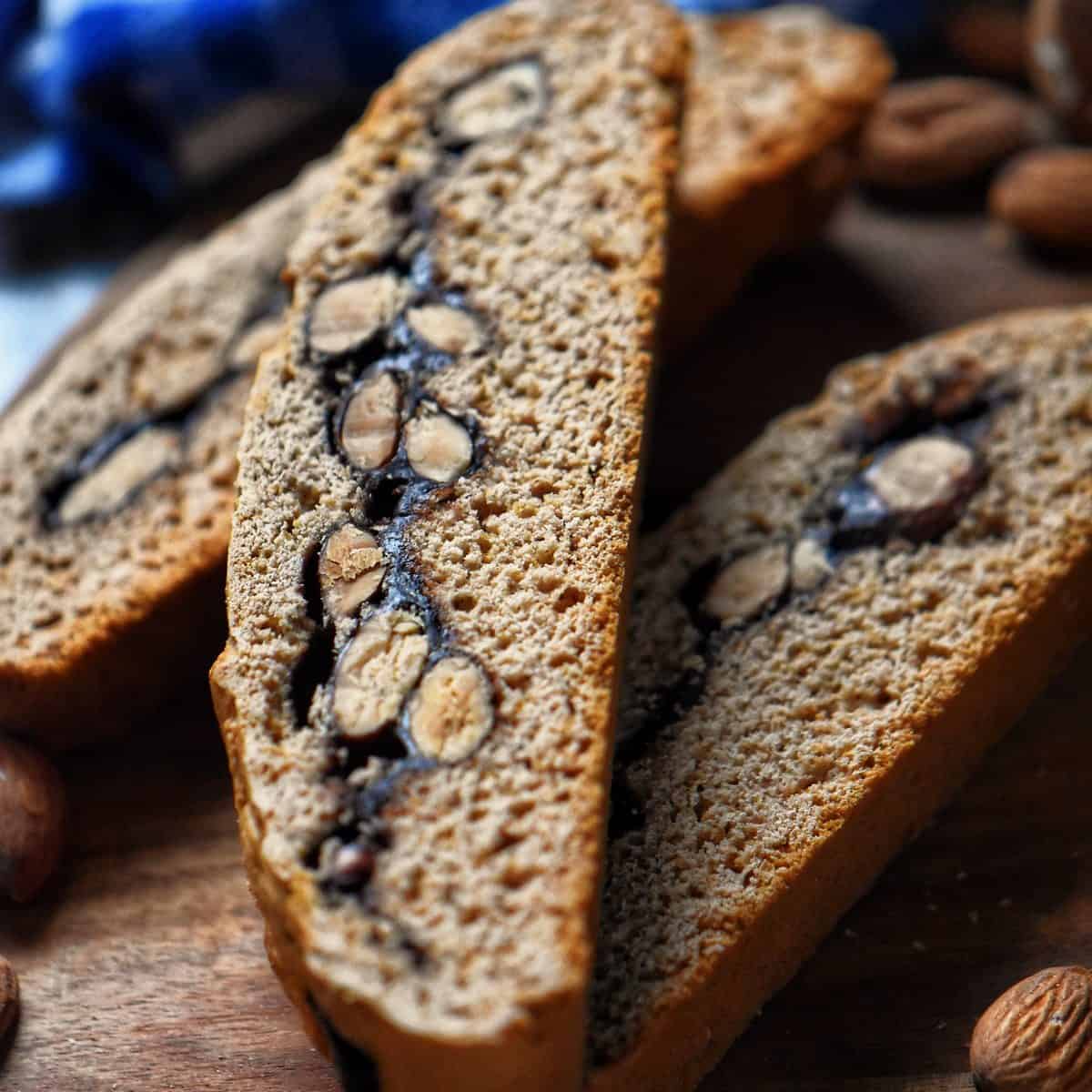 If you're looking for a new Italian cookie recipe, look no further than these chocolate spiced biscotti. These cookies are made with almonds and chocolate in the filling which makes them pleasantly sweet while still packin' plenty of flavor from the orange zest! Once baked they'll quickly become one tasty treat to add to your rotation of favorite Italian Christmas recipes.
2-Italian Lemon Cookies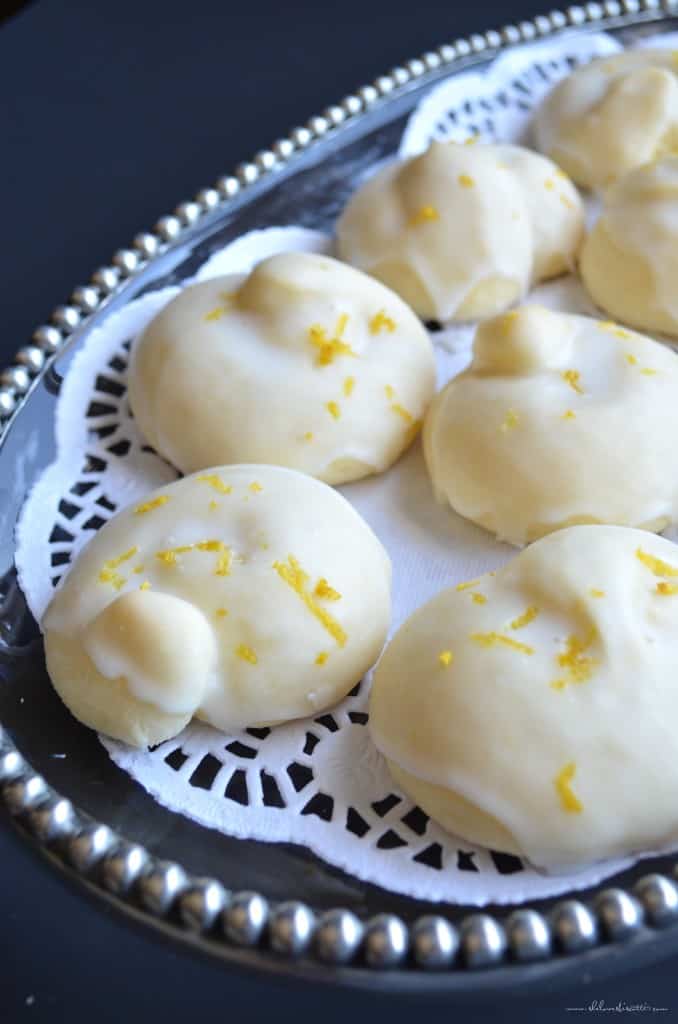 If you are a lemon lover, this easy cookie recipe is for you! Traditionally made at Christmas, these Italian Lemon Cookies, also known as tarallucci or anginetti have a cake light texture that is just perfect with an espresso.
This post includes a video depicting how these Lemon Cookies are shaped so that they retain their light and airy texture.
3-Ricotta Cookies
This easy Italian ricotta cookie just became even easier and so much quicker to make by replacing the traditional lemon icing with a little bit of glitter. They also require no eggs or butter, making them one of our favorite healthier recipes for this time of year!
4-PIZZELLE
It's almost impossible not to think of Italian holiday cookies without mentioning this traditional cookie. I have so many fond memories associated with this Pizzelle recipe.
As a kid, I would sit on a stool in the kitchen and eat these crispy, light wafers as my grandmother was making them with her stovetop maker -one at a time! My nonna would just smile at me. Eventually, I had my fill and would run off to play.
You will find a video in this post demonstrating how to make these cookies with a pizzelle iron as well as the secret to perfect crispy pizzelles.
5-ALMOND BISCOTTI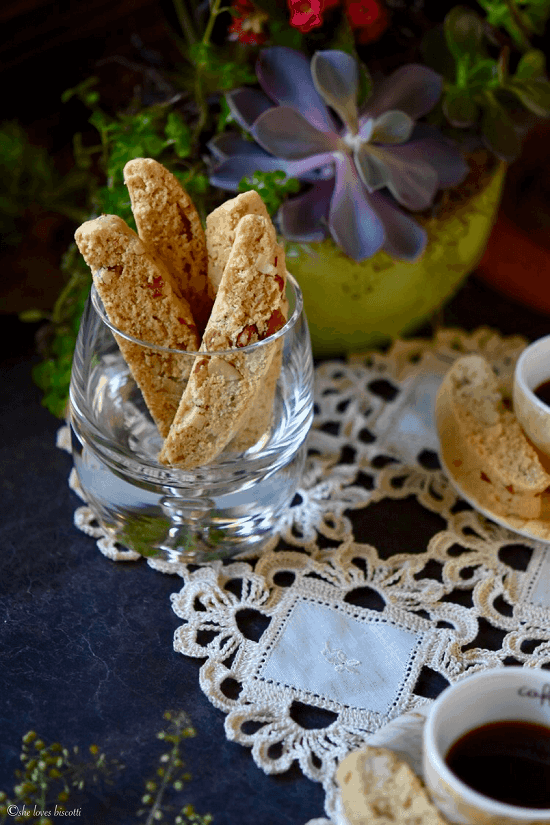 My love for these twice-baked cookies started with this family recipe for Almond Biscotti. I do not doubt that once you try these biscotti cookies, you will be filling your cookie jar with them.
This post also includes a video that demonstrates this easy recipe for the best biscotti.
6-BRUTTIBONI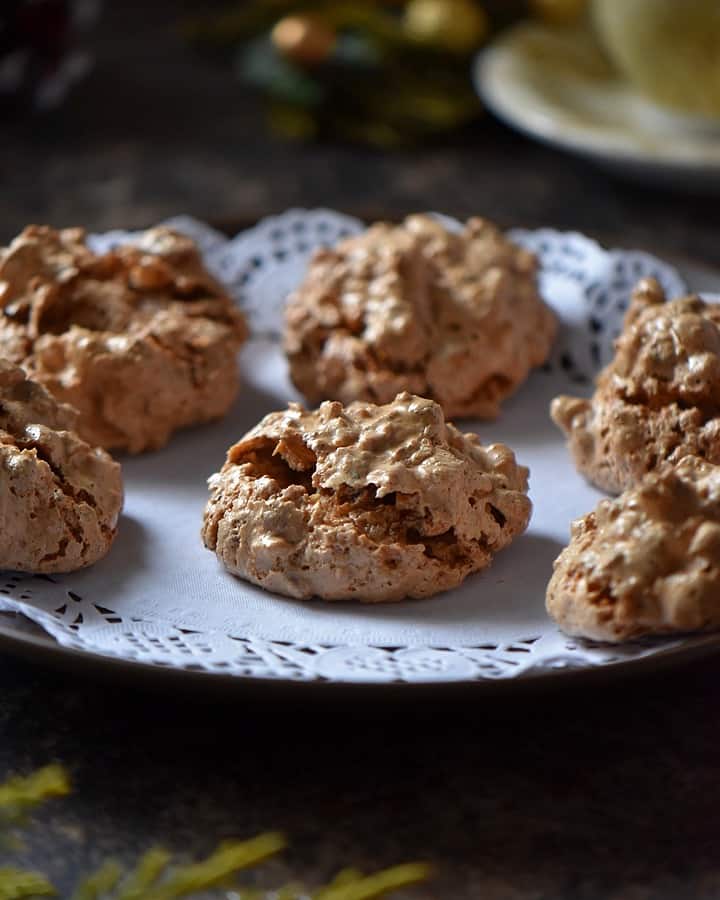 This gluten-free recipe for Bruttiboni has the perfect ratio of hazelnuts to almonds. It also has the perfect texture you come to expect from a meringue cookie. Crunchy on the outside, chewy on the inside.
Once again, there is a wonderful video, demonstrating how you can easily make this traditional Italian cookie.
7-CIAMBELLINE AL VINO
These Italian wine taralli also known as Ciambelline al Vino will provide you with the most irresistible crumbly texture. Your cookie platter must include this one! A must-try!
The step-by-step photo tutorial provided in this post is all you need to make the best wine biscuits.
8-S COOKIES
If you are preparing a tray of cookies for Santa, you need to include these S cookies… after all, it has his initials. This NO BUTTER, lightly sweetened cookie is sure to be a hit with both kids and adults. If you are looking for an easy Italian recipe, this is the one for you!
This post includes a video demonstrating how easy this recipe comes together. Be sure to make a double batch as you will be grabbing these cookies throughout the day. Would you believe me if I told you they make the perfect breakfast cookie?
9-Mostaccioli
A Southern Italian specialty that is extremely popular in Naples. My mom's recipe will leave you speechless. Throughout her lifetime, she perfected the proportions of almonds, honey, spices, and dark chocolate to create a delicious chocolate-flavored cookie.
This post includes a video depicting how the Mostaccioli cookies are shaped.
10-THIN CRANBERRY PISTACHIO BISCOTTI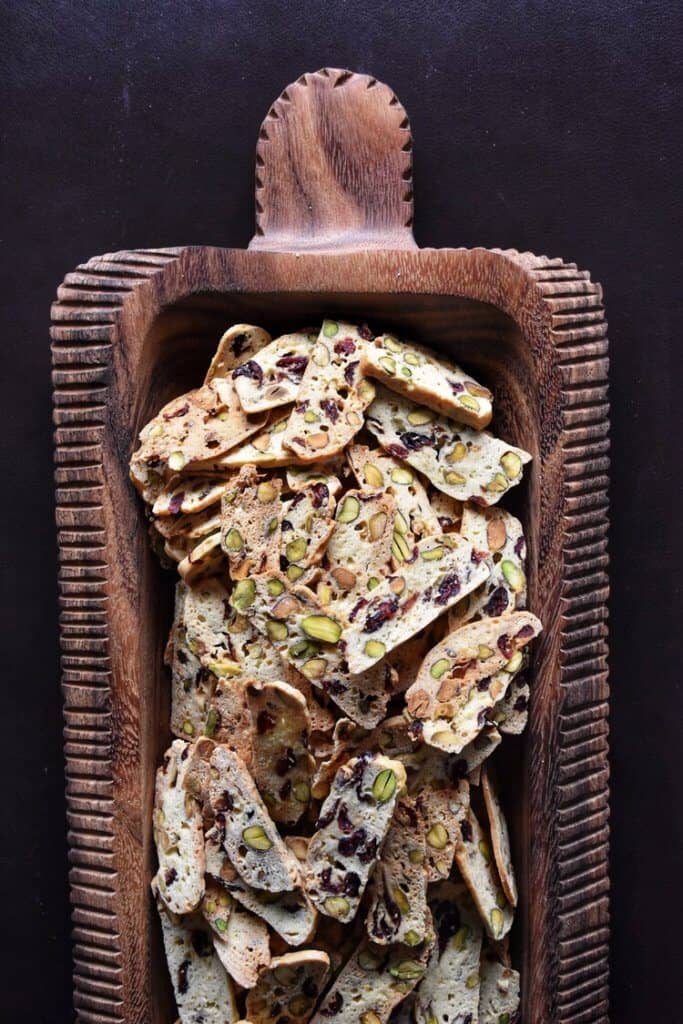 Here is another cookie recipe made with pistachio. This time it is combined with cranberries to create a unique Christmas cookie that not only tastes amazing but is addictive as well. The perfect addition to your Italian cookie trays for gift giving.
This Thin Cranberry Pistachio Biscotti recipe was created as a result of my experimenting with this family recipe for Thin Almond Biscotti. I think you are going to love both of these recipes.
11-Italian Chocolate Cookies
Just by looking at this cookie, you already know that it is going to be the perfect cookie to have with that espresso. This moist, cake-like Italian chocolate cookie is perfect for your holiday platter of cookies.
12-HOLIDAY BISCOTTI
The combination of dried figs, apricots, pineapple, cranberries, and Brazil nuts combine forces to make a very colorful Christmas biscotti recipe.
The perfect Italian biscotti recipe that is just meant to be shared with family and friends.
13-Italian Almond Cookies aka Amaretti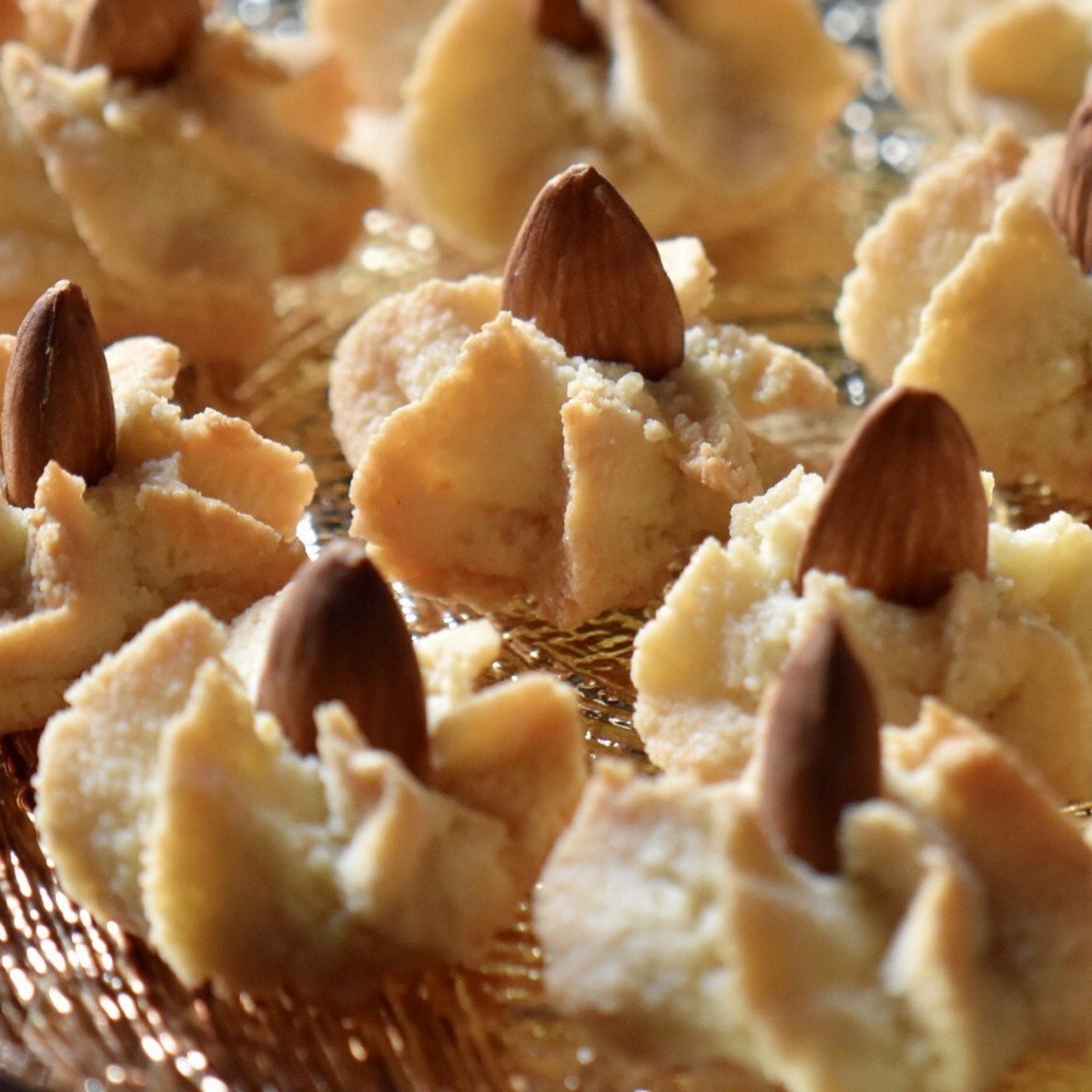 This amaretti recipe distinguishes itself from the others as the ingredients include almond flour and whole eggs. Once you taste these gluten-free cookies, they will quickly become a family favorite.
I finally got this recipe right… after 4 attempts! I did all the testing for you so that you can get the best amaretti cookies recipe any time you make them.
That's it!
13 of the best Italian Christmas Cookies you need to make this season.
Be sure to check my category on Italian cookies, if you want to see more delicious cookie recipes.
THANKS SO MUCH for following and being part of the She Loves Biscotti community where you will find Simple & Tasty Family-Friendly Recipes with an Italian Twist.
In order to help you keep track of all your baking needs, I have just created the perfect printable baking checklist. If you love to bake, this is for you!
This way, you won't miss any of my new recipes and it's free!
Ciao for now,
Maria