Discover delicious Italian cavatelli pasta recipes and easy sauces to inspire your next Italian pasta dish.
With its tender texture and ability to soak up flavorful sauces, cavatelli is the perfect pasta to complement any sauce. So get ready to enjoy a delicious and satisfying pasta meal!
As an Italian food blogger, cavatelli isn't just pasta to me; it's a cherished piece of my culinary heritage, deeply rooted in the flavors of Southern Italy.
Those precious hours spent in the kitchen with my nonna, learning the art of pasta-making and the importance of using the freshest, finest ingredients, have left an indelible mark on my pasta-cooking journey.
My quest to discover the perfect pairings for cavatelli has led me on a delicious adventure. During this time, I've come to appreciate the versatility of cavatelli as a canvas for a wide array of pasta sauces.
These are some of the pasta sauces that, in my opinion, make cavatelli truly sing. They range from authentic family recipes to contemporary innovations, each celebrating the magic of this unique pasta shape.
I'm thrilled to share my favorites with you in this recipe collection.
Whether you're an experienced home cook or just starting your pasta-making journey, these mouthwatering cavatelli recipes and easy-to-love pasta sauces are here to spark your creativity and transport your taste buds to the heart of Italy.
Jump to:
Cavatelli with tomato ricotta sauce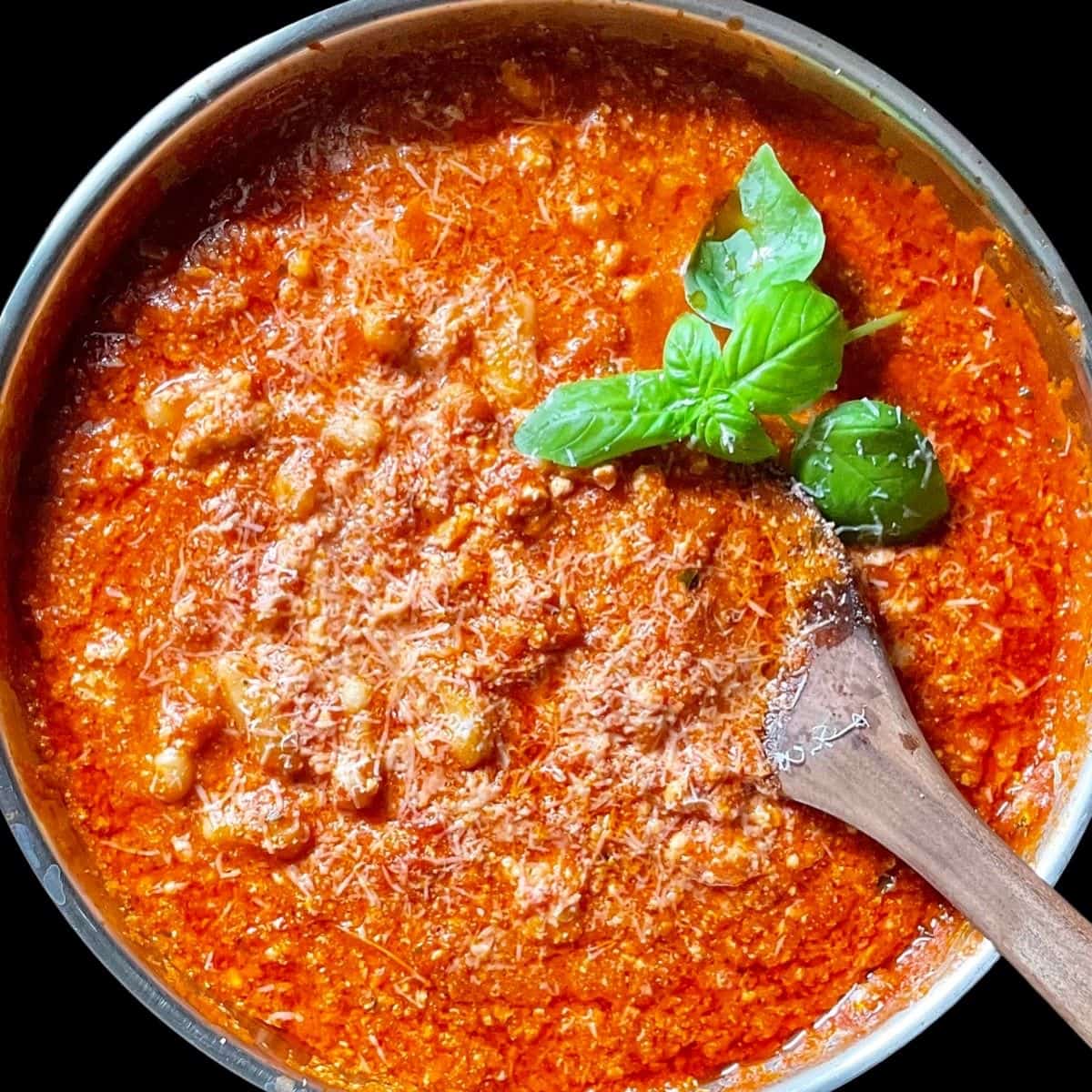 Step into the heart of my family's Italian kitchen with our cavatelli pasta with tomato ricotta sauce. This beloved recipe, passed down through generations, is a nostalgic journey to the flavors of my childhood.
Marinara sauce, homemade ricotta, and toothsome cavatelli create a pasta dish that speaks of tradition and love. It's more than a meal; it's a taste of home and a cherished family recipe.
Sauteed broccoli and cavatelli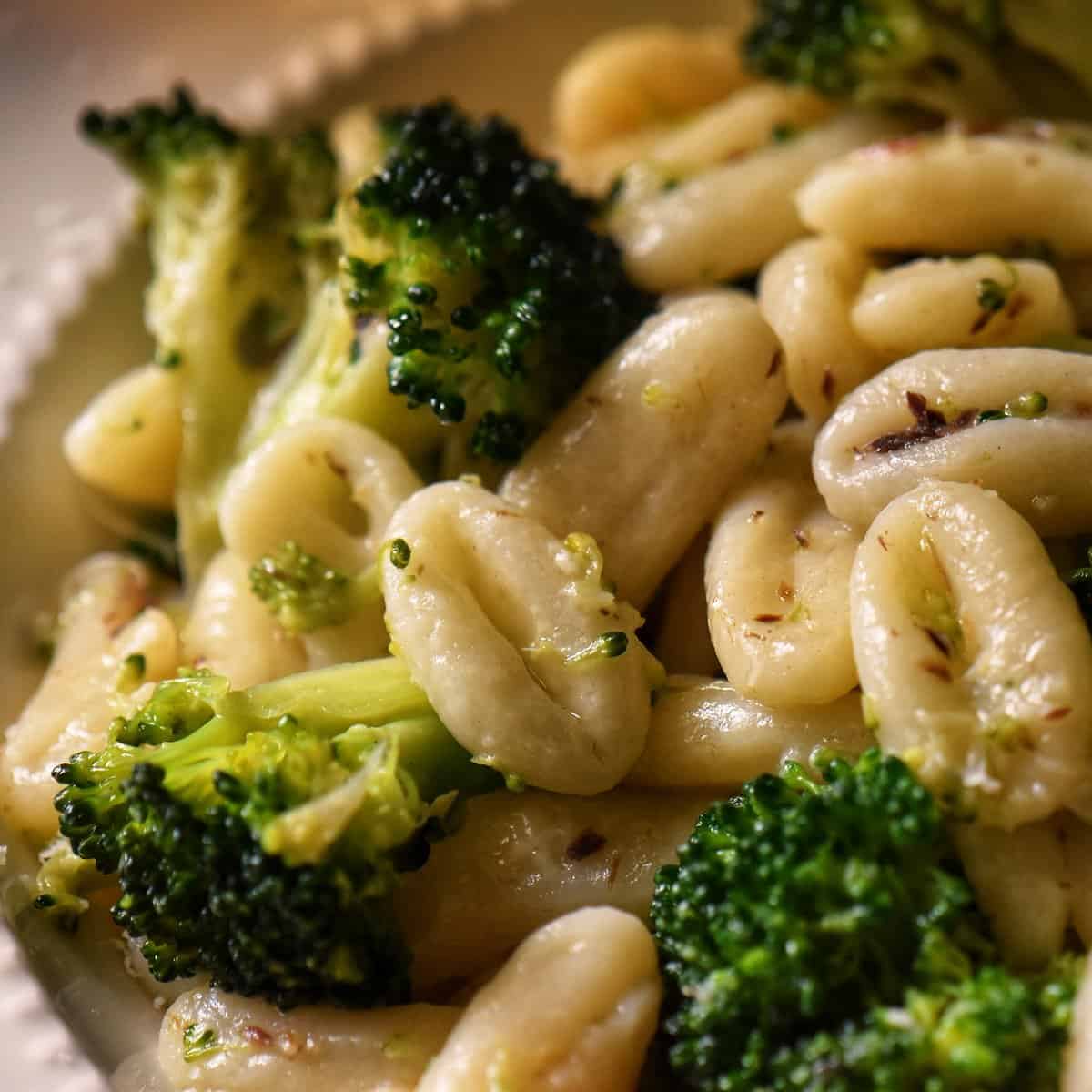 This family favorite combines cavatelli with sauteed broccoli, garlic, and a hint of chili flakes for a delightful kick. There are never any leftovers when I make this broccoli and cavatelli pasta dish!
Italian cavatelli and broccoli rabe
Ready in under 30 minutes, this quick and easy dish combines toothsome cavatelli with the vibrant flavors of broccoli rabe. It's pure comfort food that my family loves! This cavatelli and broccoli rabe pasta contains anchovies and chili flakes for some heat.
Avocado pesto cavatelli recipe
Made with fresh, wholesome ingredients like ripe avocados, garlic, and basil, this avocado pesto sauce is a healthier twist on the classic basil pesto sauce. Paired with tender cavatelli pasta, this meatless recipe is perfect for a quick, easy weeknight meal.
Red pepper pasta recipe
Take your pasta game to the next level with this savory roasted red pepper sauce recipe. Made with roasted bell peppers, garlic, and olive oil, this sauce is bursting with flavor and pairs perfectly with tender cavatelli pasta.
Tomato based sauces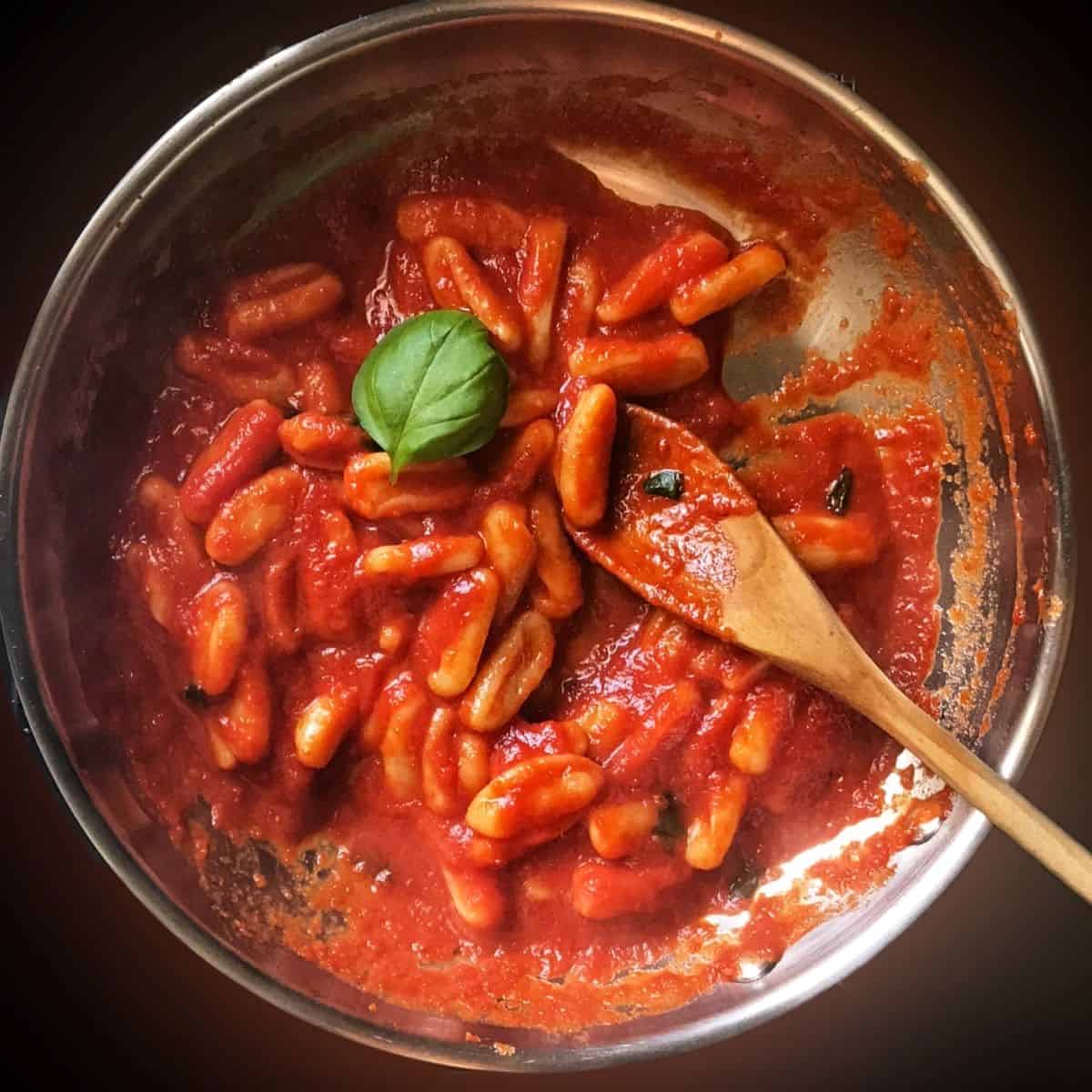 Cavatelli pasta has a unique texture that pairs perfectly with tomato-based sauces.
Whether indulging in the fiery kick of arrabbiata or the sweet simplicity of roasted cherry tomato sauce, cavatelli's ridges and shell-like shape provide the ideal canvas to capture these sauces' rich, vibrant flavors.
For a light meal, try tossing cooked cavatelli with this recipe for marinara sauce (pictured above). To enjoy the delicious sauce fully, mop it up with focaccia bread!
Pesto sauces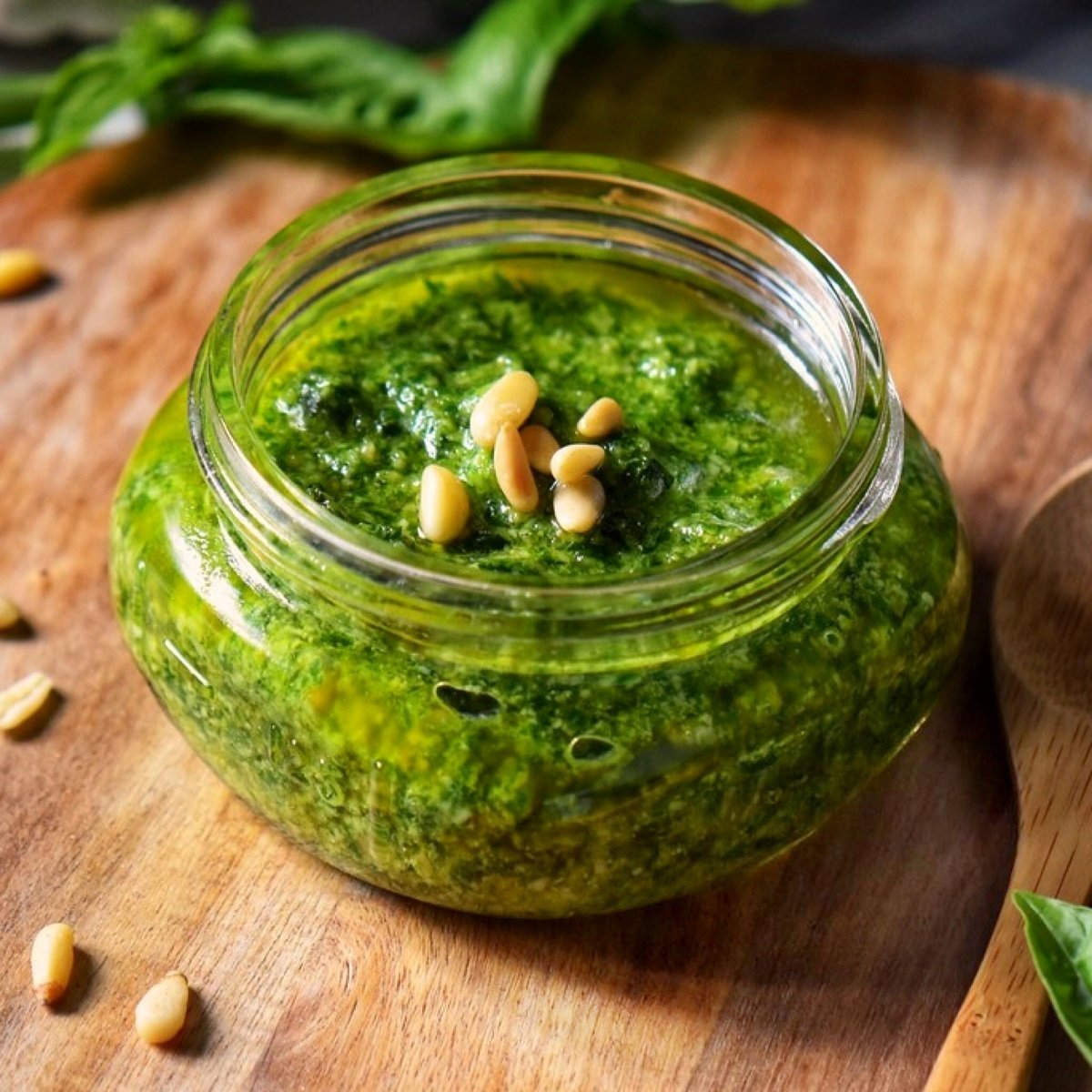 Pesto is a classic sauce that pairs perfectly with cavatelli pasta.
While traditional basil pesto sauce is always a great choice, you can experiment with other types, like parsley pesto or garlic scape pesto, to add a unique twist to your dish.
So grab your mortar and pestle and start experimenting with your favorite ingredients!
Meat sauces
Cavatelli is a versatile pasta that pairs well with various sauces, including meat-based options like Bolognese or ragu. These hearty sauces are perfect for a satisfying meal that will leave you feeling full and satisfied. Try a roasted vegetable pasta recipe bursting with flavor for a vegetarian option.
Creamy sauces
Indulge in the rich and creamy texture of asparagus sauce, made without any cream!
Cavatelli pasta dough: easy homemade recipes
Did you know you can use different ingredients to create variations of cavatelli pasta dough? While the traditional semolina cavatelli is a fantastic place to start, here are a few more to explore.
Semolina cavatelli, often considered the traditional and most well-known variety, boasts a delightful combination of chewy and tender textures. It's made with semolina flour and water, making the perfect pasta for absorbing and showcasing your favorite sauces.
Ricotta cavatelli is like a heavenly twist on traditional cavatelli. It takes classic pasta to a new level by mixing creamy ricotta cheese into the dough. The result? A pasta that's silky and downright luscious – each mouthful feels like a velvety delight. What's incredibly fantastic about this cavatelli is its versatility. It's like a chameleon of the pasta world, equally at home with light, zesty sauces or those richer, creamier creations.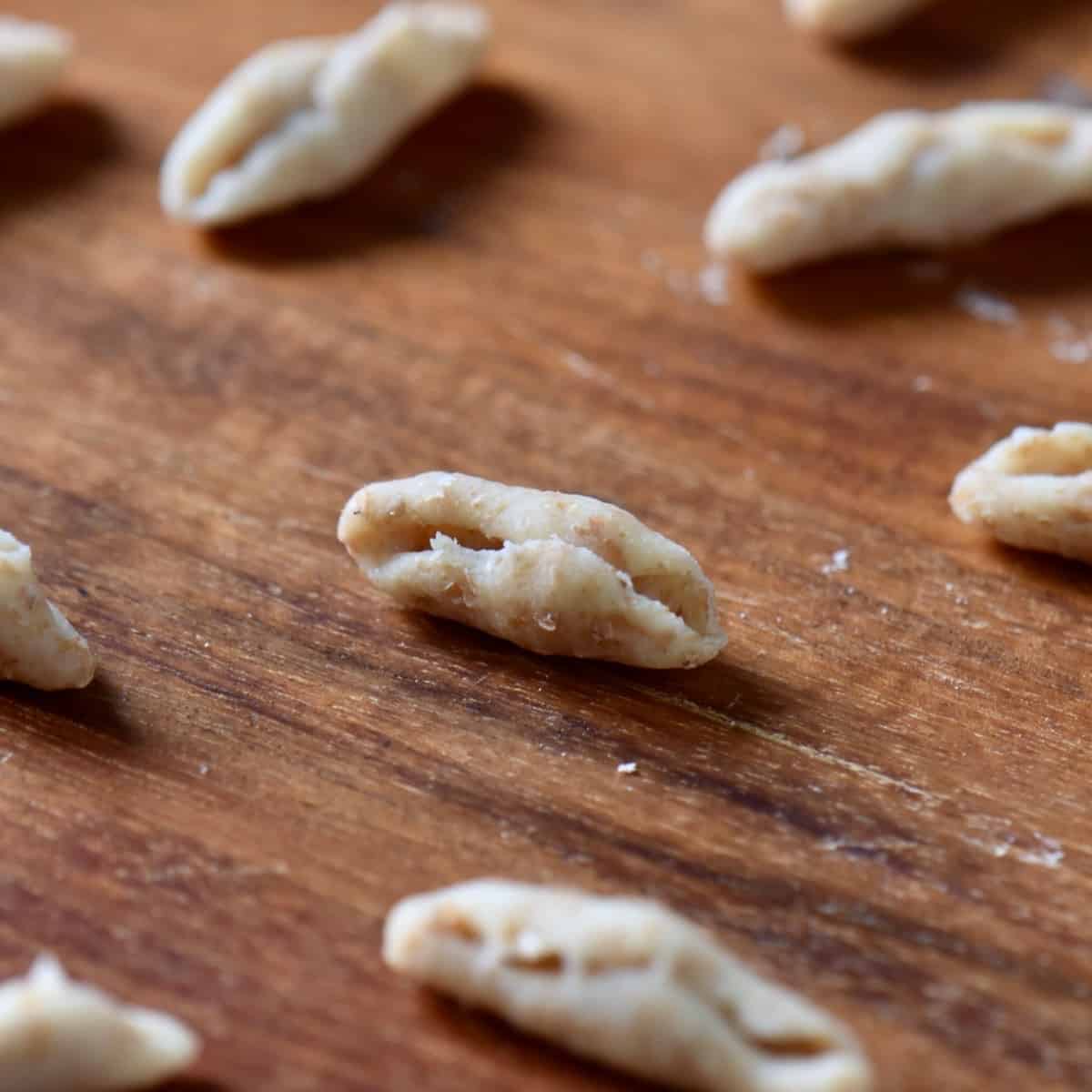 Whole wheat cavatelli is another popular option, made with whole wheat flour for added nutrition and a nutty flavor. So, if you're all about mindful eating, give this one a try.
Whether you're seeking tradition, elegance, or a wholesome twist, these cavatelli recipes offer a versatile canvas for your culinary creativity. I hope you can try some of these easy pasta dinner recipes and enjoy this Italian comfort food.
If this is your first time visiting, welcome! I would love to offer you my FREE weekly e-mail newsletter delivered straight to your inbox. When you subscribe, you will also receive a FREE DOWNLOAD that summarizes my top 10 tips on How to Cook Pasta. You can unsubscribe any time you want.
THANKS SO MUCH for following and being part of the She Loves Biscotti community, where you will find Simple & Tasty Family-Friendly Recipes with an Italian Twist.
Ciao for now,
Maria