The versatility of these Herbed Mozzarella Zucchini Fritters makes them appropriate as an appetizer, a side dish, the main meal or even snuggled in a sandwich. Simple and great-tasting.
I thought it would be fun to share some cool facts about zucchini with you…
Fun fact #1: Did you know that botanically speaking, the zucchini is considered a fruit? I guess that's why this "vegetable" is so popular.
Fun fact #2: Did you know that the flower of the zucchini plant is edible? Whether baked, stuffed, crisped or even fried (gasp!!!), they are truly a special treat.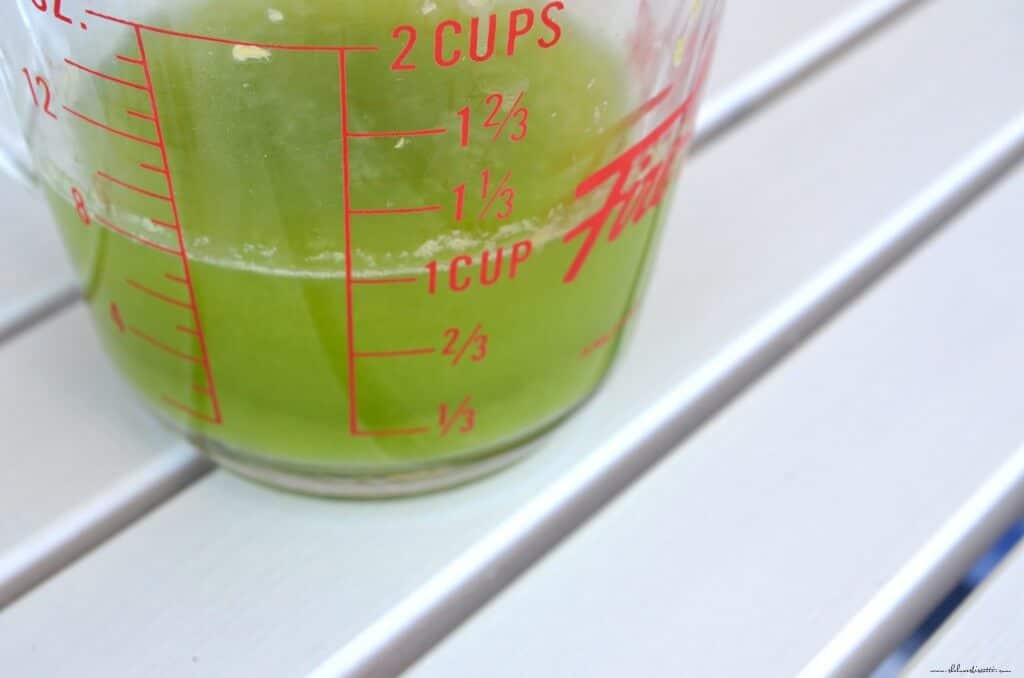 Fun fact #3: Did you know that zucchini are 95% water? How much water can get squeezed out of a grated zucchini is something that continues to amaze me. (If you would like to learn more fun facts about zucchini, you can visit this site.)
Apart from these fun facts, zucchini are extremely versatile. They can be used in savory dishes (appetizers, side dishes, or main meals), as well as in desserts (recipe for a moist zucchini chocolate loaf coming soon!). As you can probably guess, I love to cook and bake with zucchini.
Origins of the recipe for Herbed Mozzarella Zucchini Fritters:
My Mom would create all kinds of recipes using the zucchini growing in her backyard (thanks to my Dad who is an amazing gardener.) These Herbed Mozzarella Zucchini Fritters would often make an appearance at the supper table. Since we should all be making an effort to eat a little healthier, I do not fry my fritters in inches of oil. Instead, I use a non-stick pan, and barely drizzle the pan with some olive oil. The results are just as good and much healthier.
I've also made these Herbed Mozzarella Zucchini Fritters with different cheeses and herbs…but today, I just wanted to share my mom's recipe.
Getting your daily dose of veggies is easy with these Herbed Mozzarella Zucchini Fritters. Use a non-stick pan to make them even healthier. Enjoy!!!
Herbed Mozzarella Zucchini Fritters
Prep time:
Cook time:
Total time:
The versatility of zucchini fritters makes them appropriate as an appetizer, a side dish, the main meal or even snuggled in sandwich. Simple & great-tasting.
Ingredients
2 medium zucchini (about 1 lb)
1 teaspoon salt
2 eggs
¼ cup chives, chopped
¼ cup parsley, chopped
1 clove garlic, minced
1 teaspoon fresh oregano, chopped
2 tablespoons fresh basil, chopped
¼ cup grated Romano cheese
½ cup grated mozzarella cheese
½ teaspoon baking powder
⅓ cup all purpose flour
salt and pepper to taste
drizzle of olive oil
Instructions
Grate zucchini using the large holes of a box grater; place in a colander over a medium bowl.
Toss with 1 teaspoon of salt. Let sit for approximately 30 minutes.
Squeeze out as much as the liquid as possible. See Notes.
In a large bowl, whisk eggs. Add the grated zucchini, chives, parsley, garlic, oregano, basil, and cheeses. Mix properly.
Stir in baking powder and flour.
Heat just a drizzle of olive oil over medium heat.
Drop 1 heaping tablespoon of batter per fritter. Flatten slightly with the back of the spoon and cook for approximately 3 minutes on each side or until golden.
Transfer to paper-towel lined plate and repeat until all batter is done.
Serve immediately, plain or with a dollop of yogurt.
Notes
One way to get rid of the moisture in zucchini is to place the grated zucchini in a clean dish towel and wring it out. Another method is using a potato ricer.
Thanks for dropping by.
Ciao for now!
Maria 🙂
LOVE THIS RECIPE? PIN IT TO YOUR SIDE DISH AND VEGETABLES BOARD!
Follow She Loves Biscotti for more simple and healthy recipes ?