Zucchini is a versatile ingredient that can be cooked in many different ways. Whether you're looking for new recipes to use up your summer squash or just want some ideas on what else could work well alongside it, these easy zucchini recipes will help. They include mouth-watering sides, tasty dinner ideas as well as delicious baked goods!
Jump to:
Introduction
Zucchini also referred to as courgette, is a versatile member of the squash family that can be eaten raw or cooked in both sweet and savory recipes.
While summertime is the perfect time to enjoy fresh zucchini straight from your garden or farmer's market, it's readily available year-round in most supermarkets.
In this collection of zucchini recipes, we'll share some of our favorite simple zucchini dishes that you can enjoy any time of the year. Whether you're looking for a quick and simple side dish or a hearty main course, these recipes are sure to satisfy you.
Zucchini Breakfast Recipes
If you're looking for a healthy and satisfying way to start your day, look no further than these savory breakfast recipes with zucchini. And if you're looking for something sweet, zucchini bread or muffins are always a good option.
Zucchini pancakes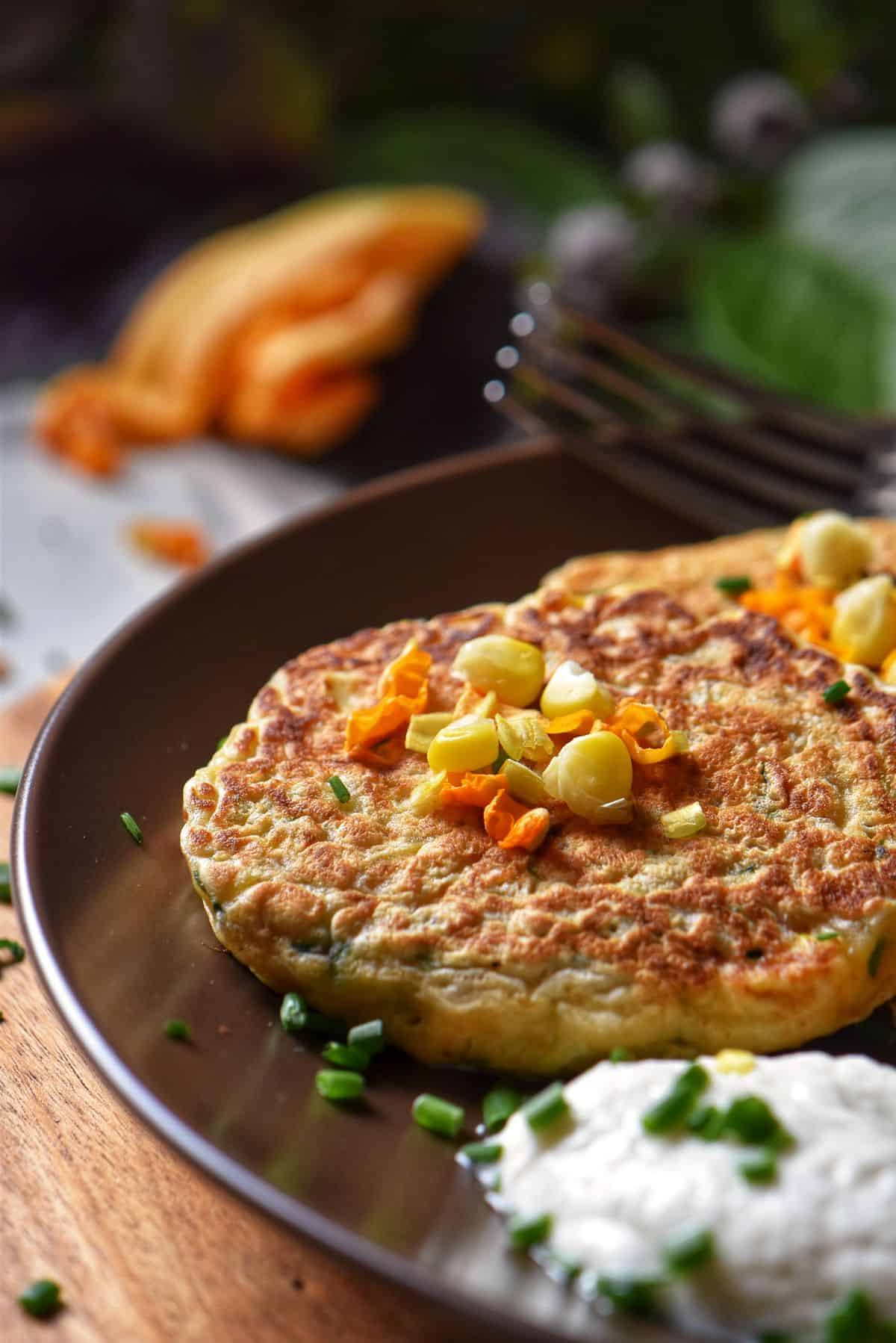 These savory pancakes are a perfect way to enjoy summer vegetables. This recipe features summer squash, fresh corn, and herbs, making it easy enough that even those without much experience can cook them up!
What to serve with savory pancakes? Breakfast with pancakes is not complete without some delicious toppings. Serve your zucchini pancakes with fresh fruit, garlic yogurt sauce, or a healthy tartar sauce.
Zucchini and Eggs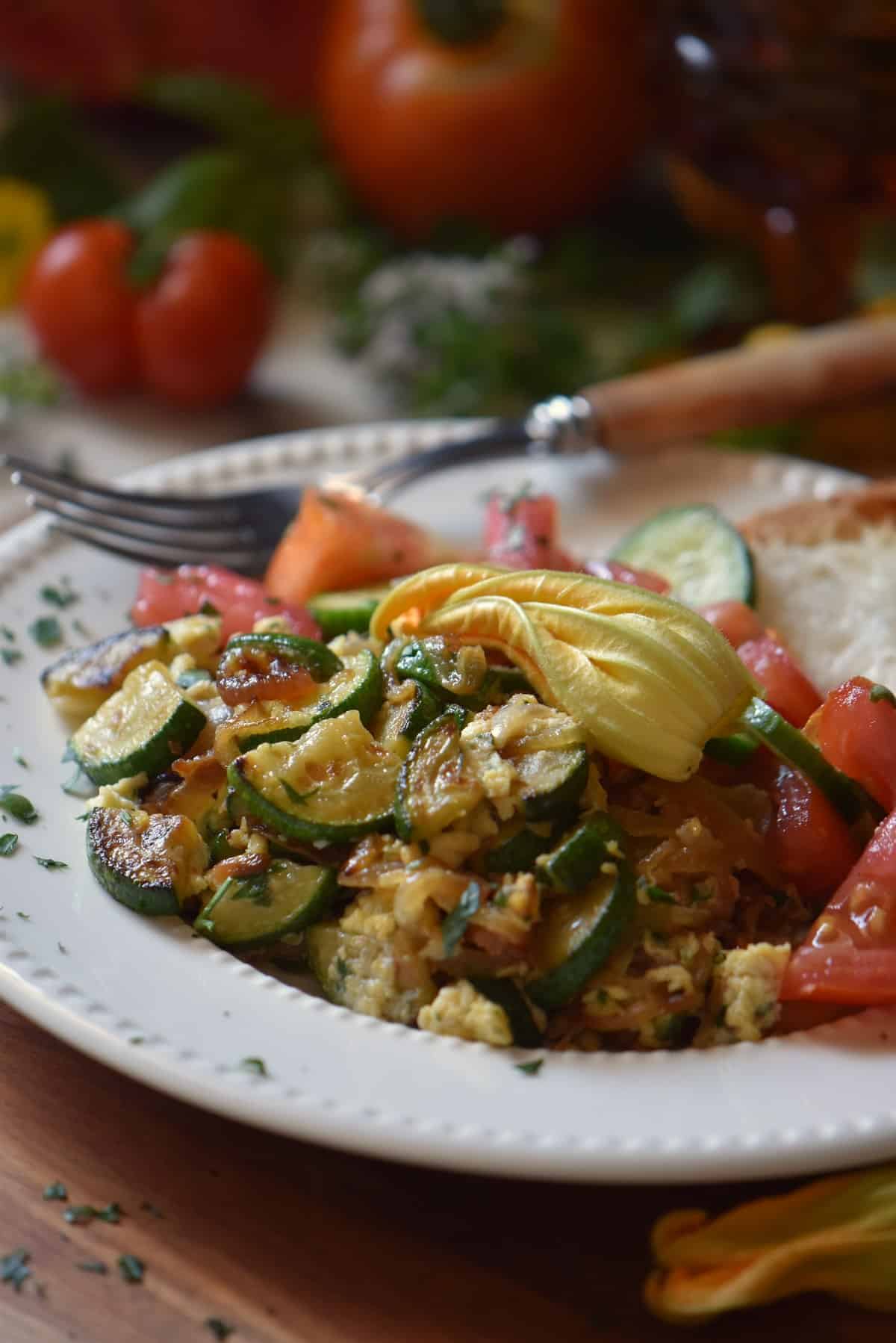 Here's a zucchini and eggs recipe with cheese that is great for breakfast, as well as brunch, lunch or dinner. This Italian-inspired dish is full of Italian flavors like garlic, cheese, parsley, and of course, Italian zucchini! It's the perfect breakfast when you need a break from the usual.
What to eat with eggs? There are endless possibilities when it comes to what to serve with eggs. Try serving zucchini and eggs with toasted honey wheat bread, hash browns, or even roasted tomatoes.
Easy Zucchini Appetizers
Zucchini is a versatile vegetable that can be cooked in many different ways. In addition to being a healthy and delicious ingredient, zucchini also makes for some great appetizers.
These zucchini appetizers are simple to make and are sure to be a hit at your next party or gathering.
Marinated Grilled Zucchini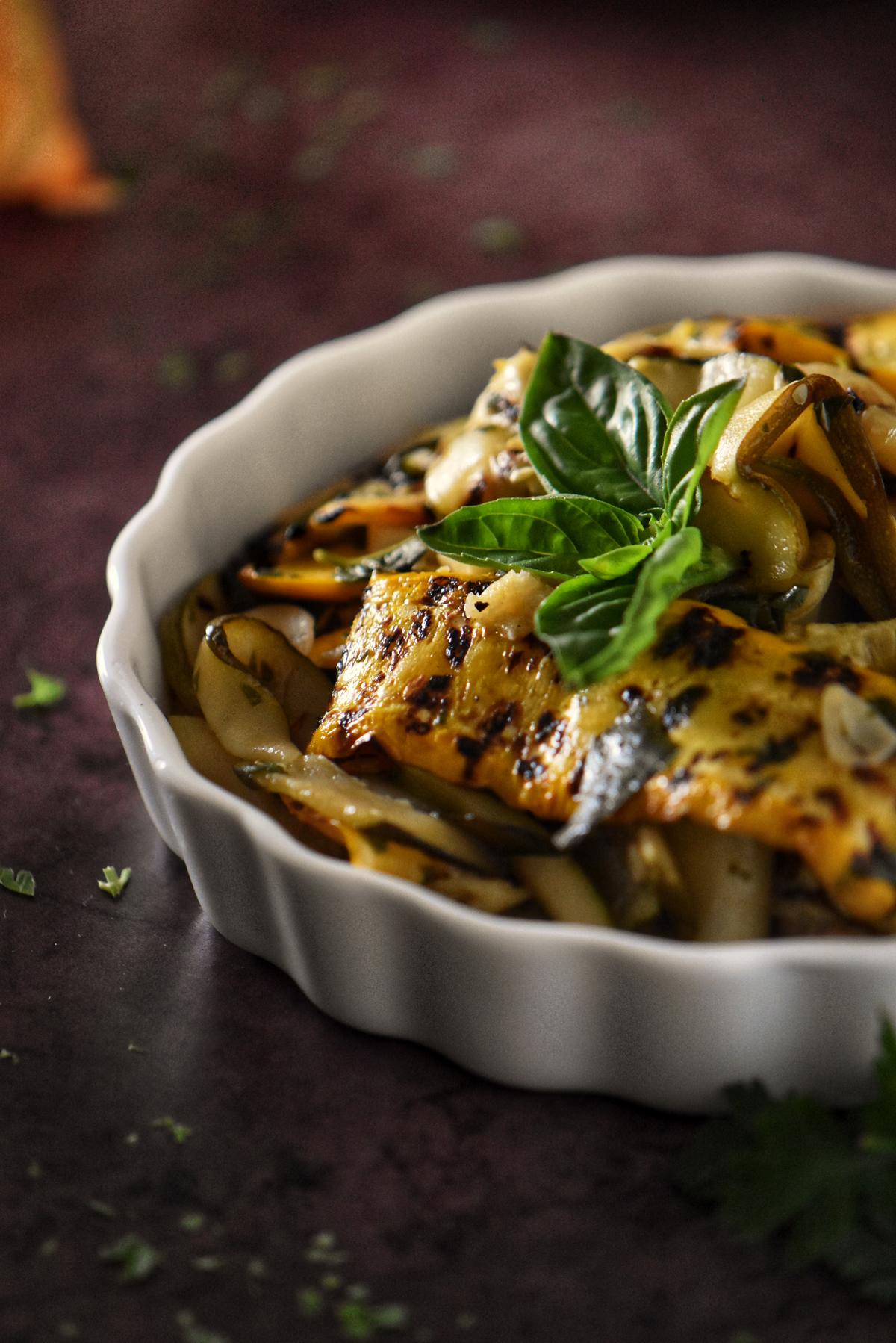 Since fresh zucchini is such a versatile ingredient, it's no surprise that this recipe for marinated grilled zucchinis will be one of your favorite Italian appetizers. Combine both green and yellow squash with the tasty marinade for one fantastic dish.
What to serve with grilled zucchini? Grilled zucchini is an excellent addition to your Italian appetizer spread. It works well with other grilled vegetables, like roasted eggplant caponata or grilled radicchio; it is also great with focaccia!
Zucchini Sticks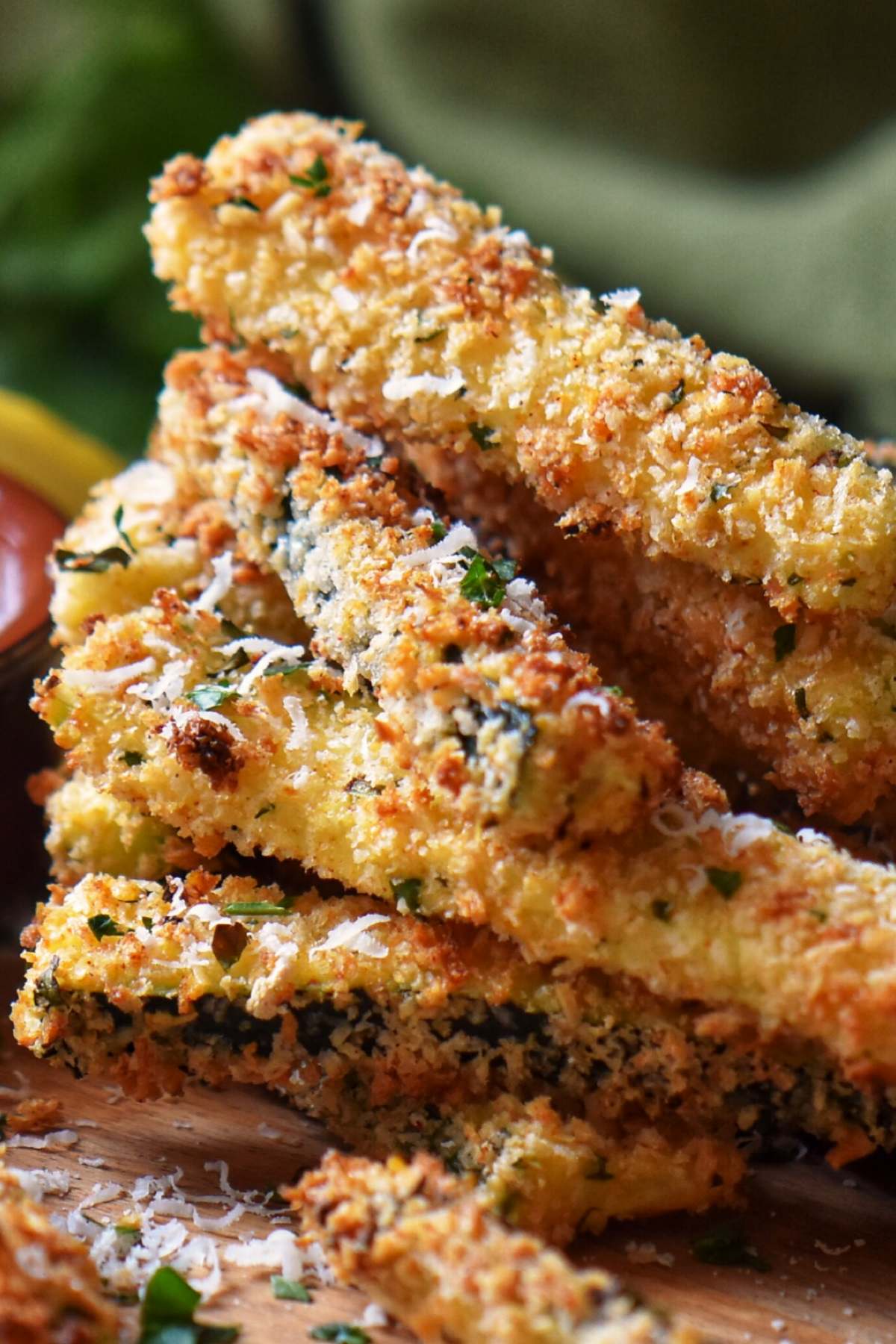 These parmesan-baked zucchini sticks are a delicious and healthy way to start off your meal. You can either bake them in the oven or try out our new favorite thing -the air fryer!
What to serve with zucchini sticks? You can serve baked zucchini fries with a variety of different dips and toppings. Some good options include marinara and pizza sauce. It also makes a great side dish pairing wonderfully with this air fryer cod and crinkle fries.
Zucchini Fritters
These easy Italian zucchini fritters are sure to be a success with your whole family this summer! A mix of mozzarella, herbs, and spices creates an authentic flavor you won't be able to get enough of. They're simple enough that they can easily be thrown together for a quick appetizer, served hot or at room temperature.
What to serve with zucchini fritters? This zucchini fritter recipe is so versatile, that you could eat them on their own or dip them into a tasty yogurt sauce.
Zucchini Side Dishes
While zucchini is often thought of as a summer vegetable, it is actually available year-round. When it comes to side dishes, zucchini is a versatile ingredient that can be used in a variety of recipes.
Here are some easy zucchini recipes that make for delicious sides.
Sauteed Zucchini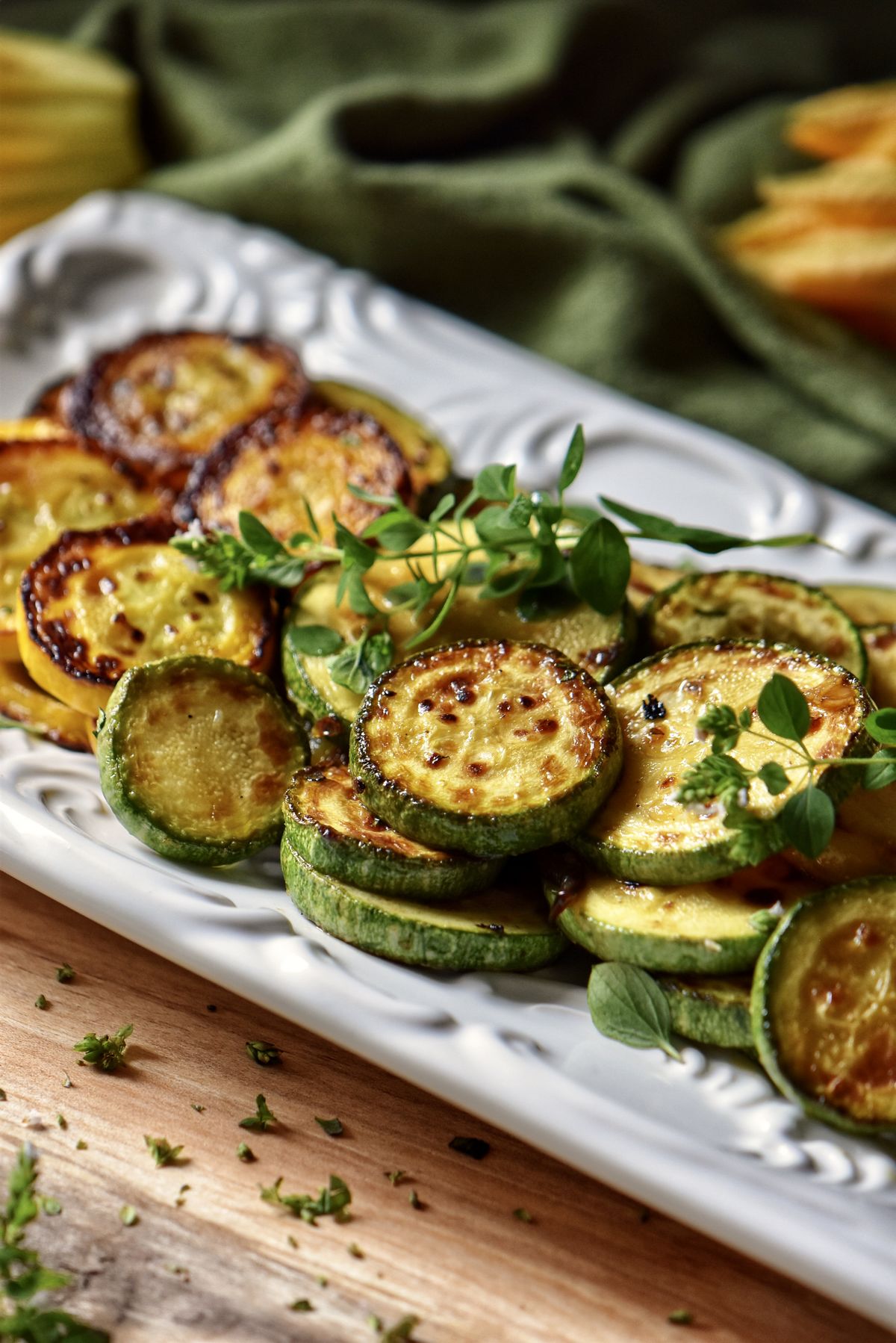 The zucchini and onions are gently sauteed in olive oil until they become tender. The addition of fresh herbs infuses each flavorful bite. This Italian side dish of pan-fried zucchini is perfect for any meal!
What goes with sauteed zucchini? Sauteed zucchini is a great side dish for just about any main course. Try pairing it with grilled chicken, salmon, or steak. It would also be delicious with roasted potatoes or orzo.
Grilled Italian Vegetables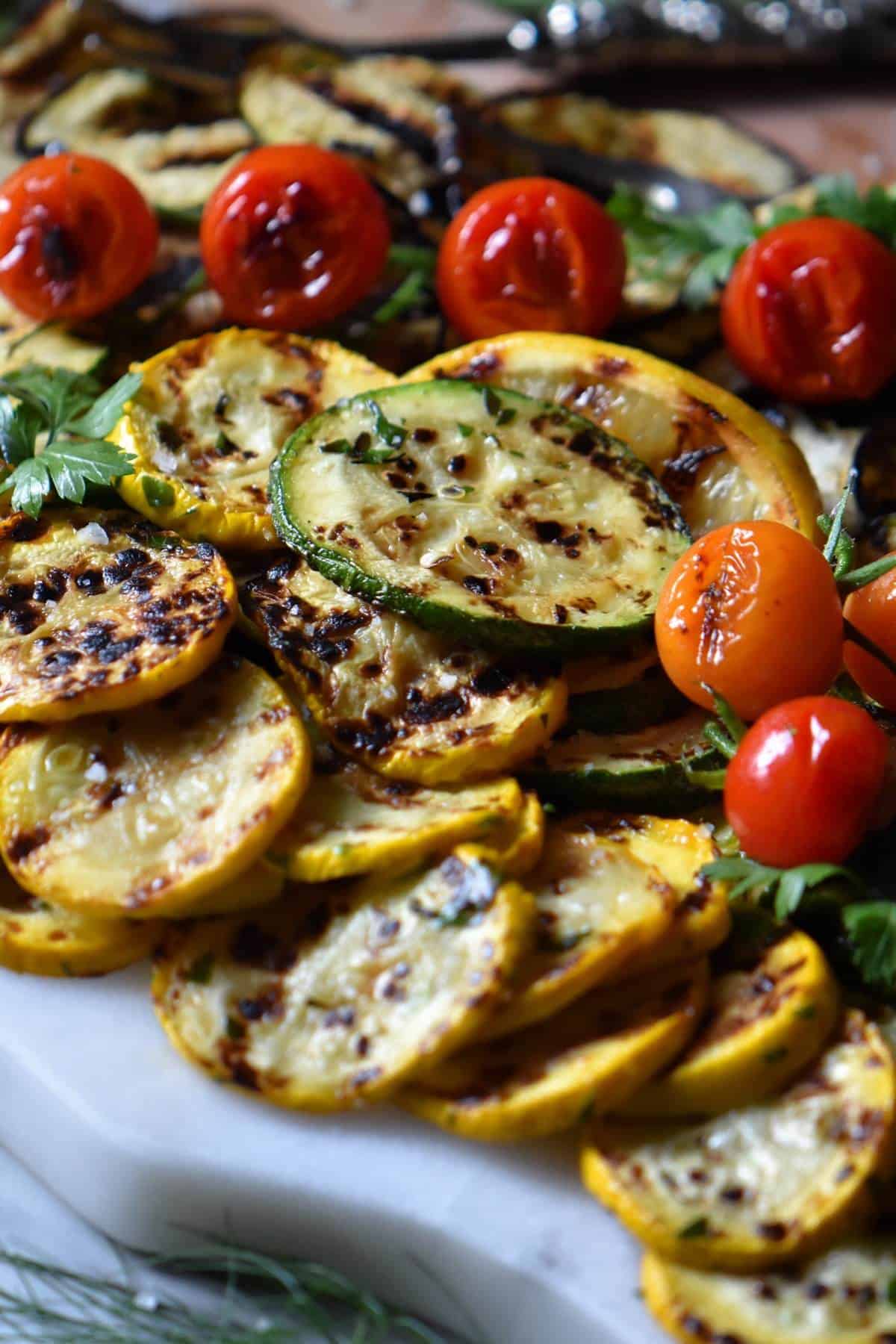 One way to enjoy the great taste of Italian vegetables is on a grill. With just a simple marinade and a grill pan, you can make the best-grilled vegetable recipe.
What to serve with grilled vegetables? Grilled vegetables are a great side dish for just about any main course. Try pairing them with potato frittata or combine them with noodles to make roasted vegetable pasta.
Mediterranean Roasted Vegetables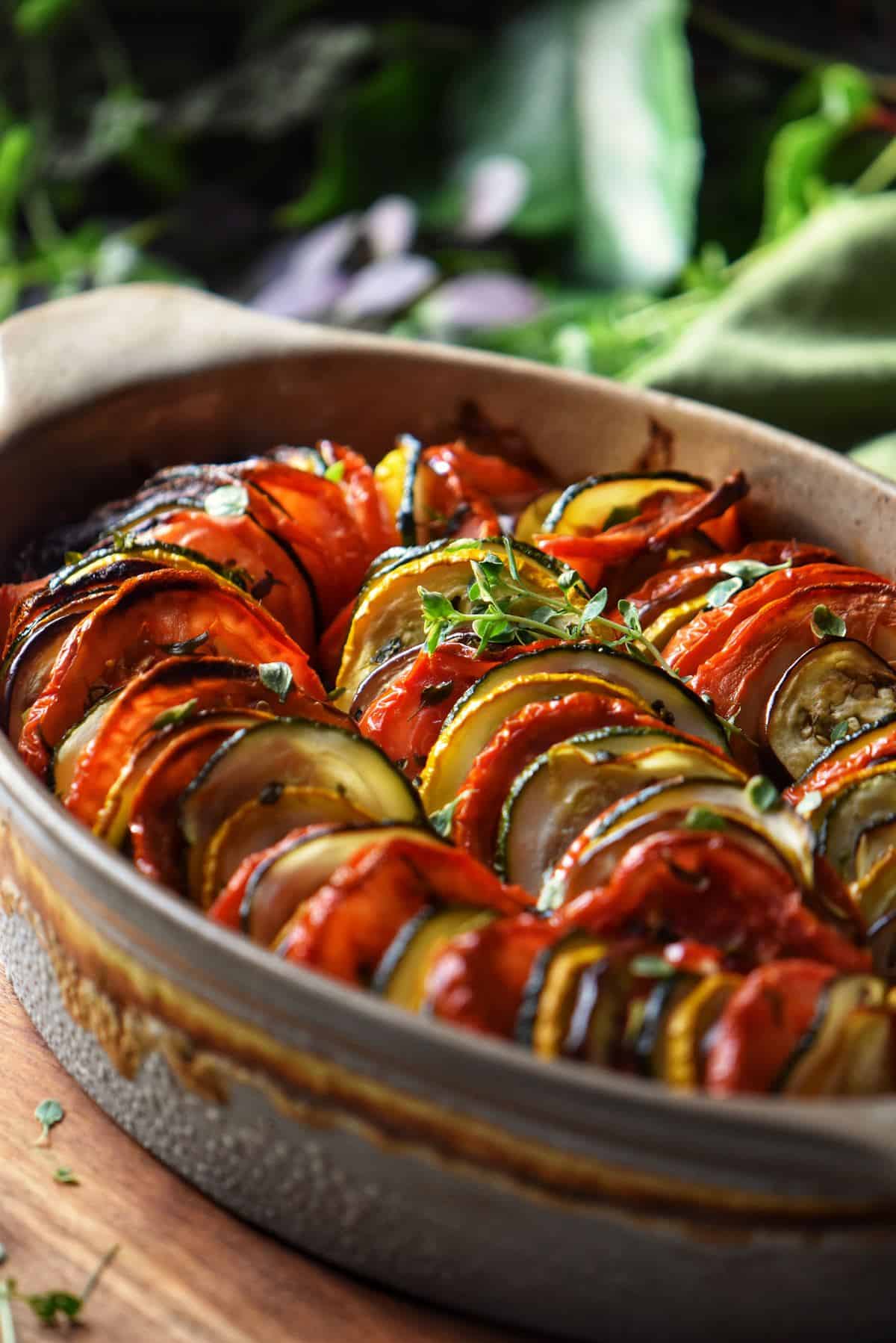 Mediterranean Roasted Vegetables are a delicious and healthy way to add some color to your meal. Roasting a combination of zucchini, summer squash, tomatoes, peppers and eggplant brings out the sweet flavors of the veggies. This veggie side dish perfectly with herbs like oregano, and thyme.
What to serve with Mediterranean vegetables? Pan-seared lamb, chicken spiedini and Italian baked cod fish are a few Italian-inspired recipes that would be delicious with these vegetables.
Zucchini Main Dish Recipes
While zucchini is often thought of as a side dish, it can actually be the star of the show. When cooked properly, zucchini is tender and flavorful, making it an ideal ingredient for main dishes.
Here are some zucchini recipes that make for tasty and satisfying main meals.
Zucchini Lasagna Rolls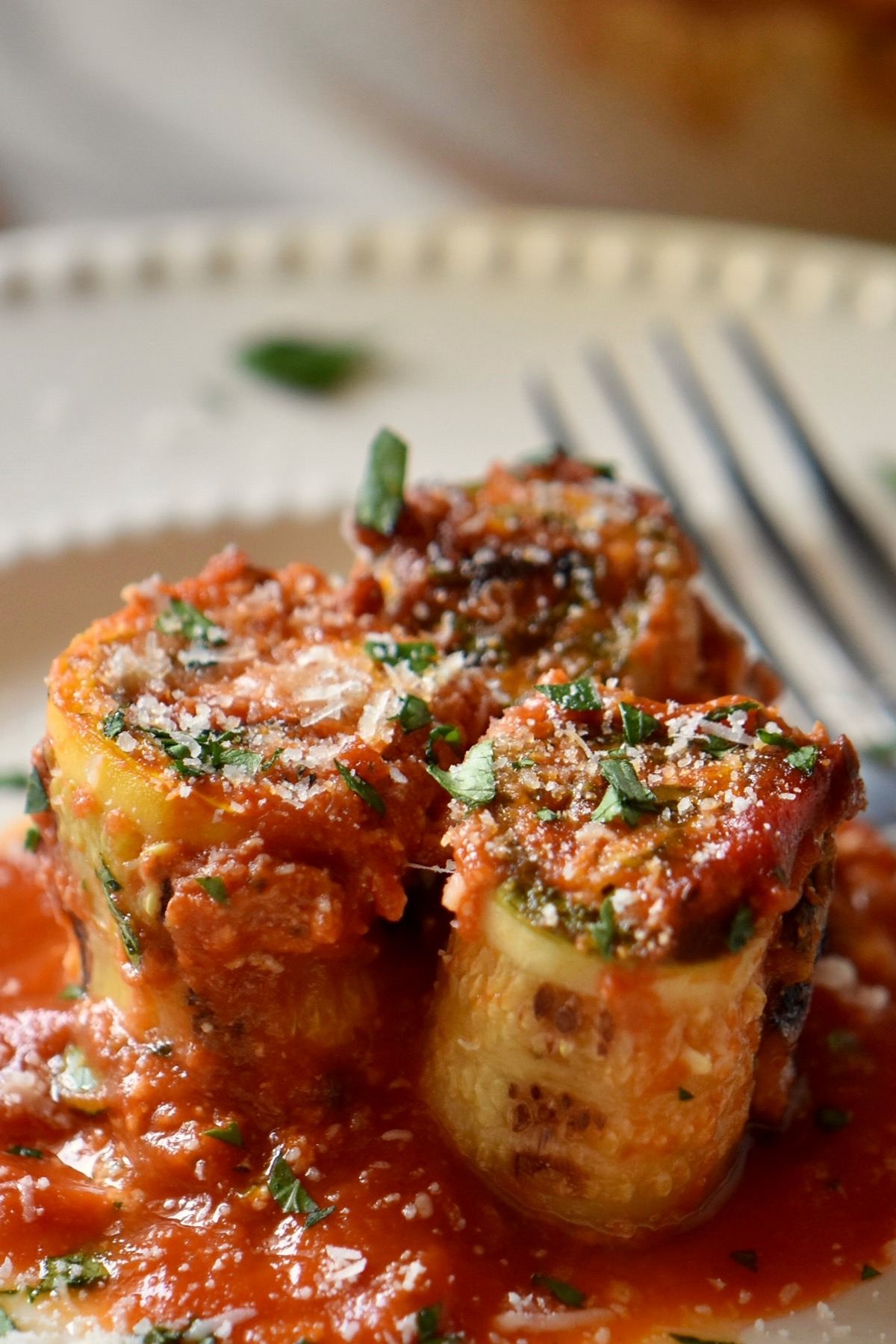 Lasagna without the carbs? Yes, please! These delicious lasagna roll-ups are made using zucchini ribbons instead of pasta, and they're gluten-free too. You'll love them for their authentic Italian flavor thanks to the ricotta cheese filling and marinara sauce. Deliciousness in every bite.
What to serve with lasagna? Here are a few Italian side dishes for lasagna that are classic combinations. A simple green salad is a refreshing contrast to the rich, cheesy dish. For a heartier option, roasted vegetables are a great choice. Broccoli, Brussels sprouts, and carrots are all excellent options. Another classic side is garlic knots.
Zucchini Frittata
The Italian frittata is a great way to use up all your garden's summer squash! This dish has something that everyone can enjoy. With three types of cheese mixed in with the shredded veggies and eggs, this zucchini frittata is an incredible meal whether you're craving it at dinner or brunch.
What to serve with frittata? This light and delicious Italian-style omelet pairs perfectly with roasted cherry tomatoes, or a mayo-free Italian potato salad.
Pizza with Zucchini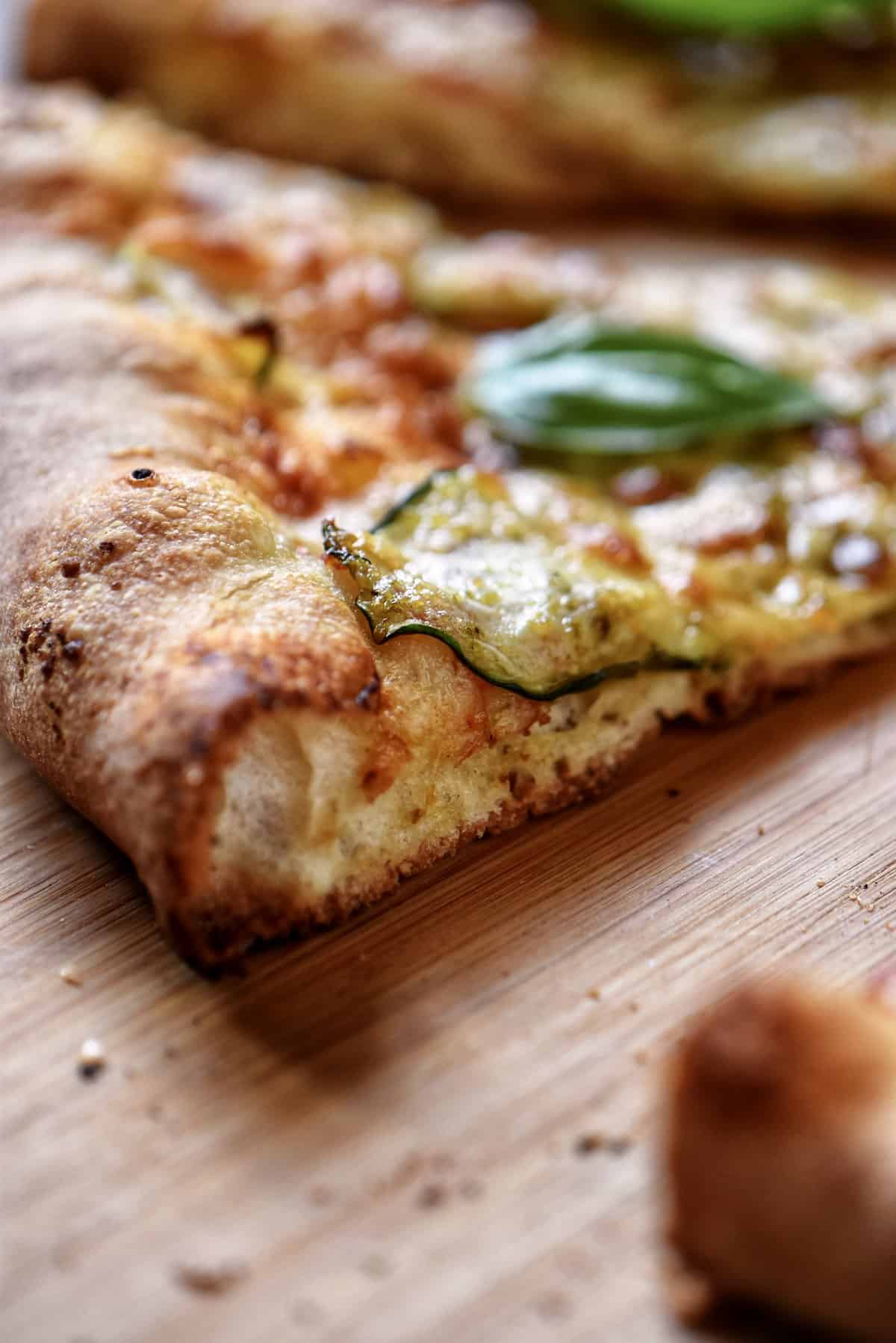 The taste of summer is in every bite of this homemade pizza. The toppings include zucchini ribbons, basil pesto and homemade pizza sauce along with two different types kinds of cheese creating the perfect summer pizza!
What to eat with pizza? Simple sides for pizza include a salad or roasted vegetables like broccoli or beets. Fresh fruit is a great way to end any meal!
Zucchini Baking Recipes
Zucchini can also be used in baked goods! It may seem strange to add zucchini to cake or bread, but the results are delicious. The grated zucchini adds moisture to the batter which results in a moist and delicious final product.
Zucchini Bread Recipe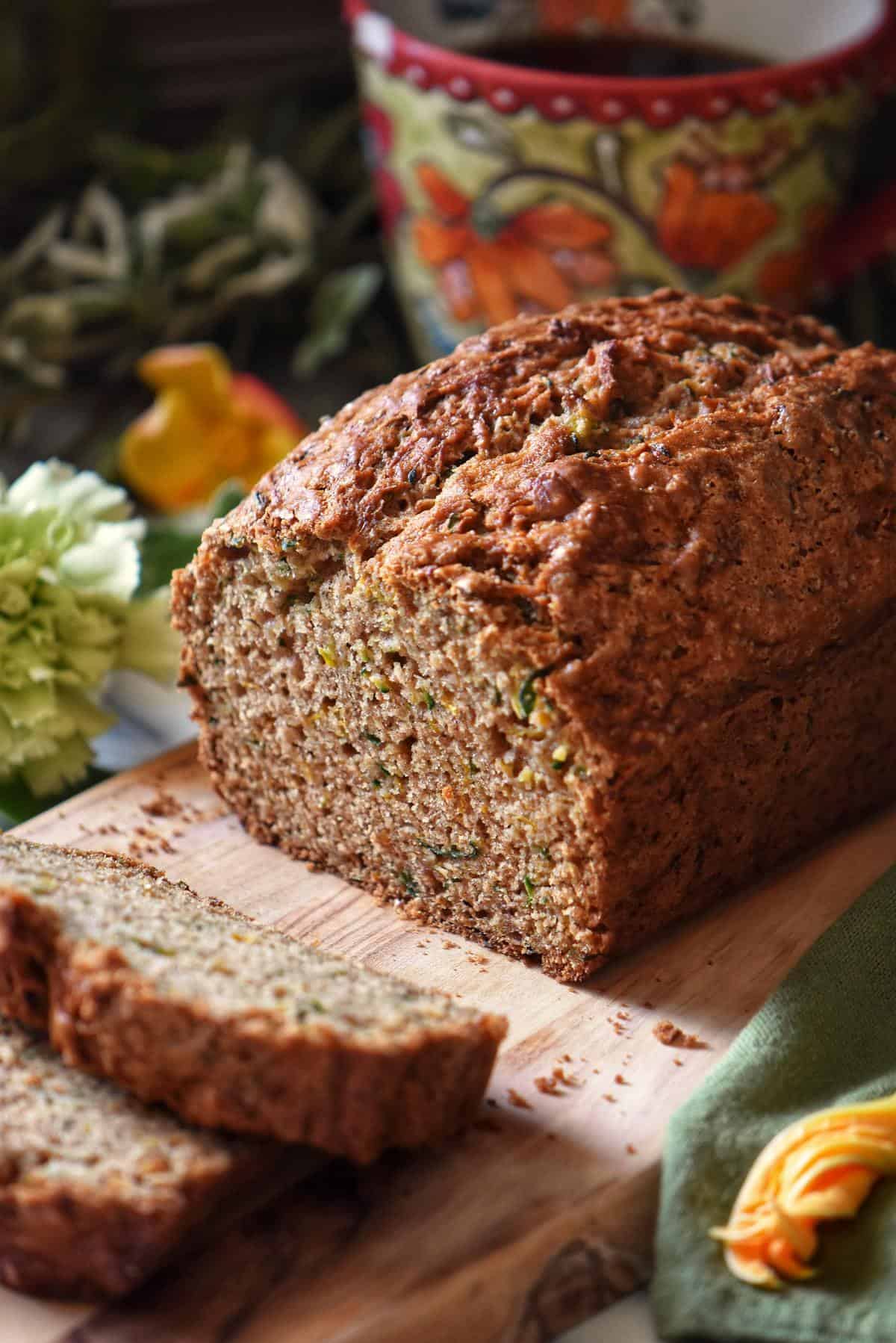 This quick bread recipe is made with whole wheat flour, which gives the loaf an added layer of flavor and some health benefits. This recipe is easy to follow so you'll have a delicious loaf in no time at all! It's moist, flavorful, and perfect for breakfast or an afternoon snack.
Healthy Zucchini Muffins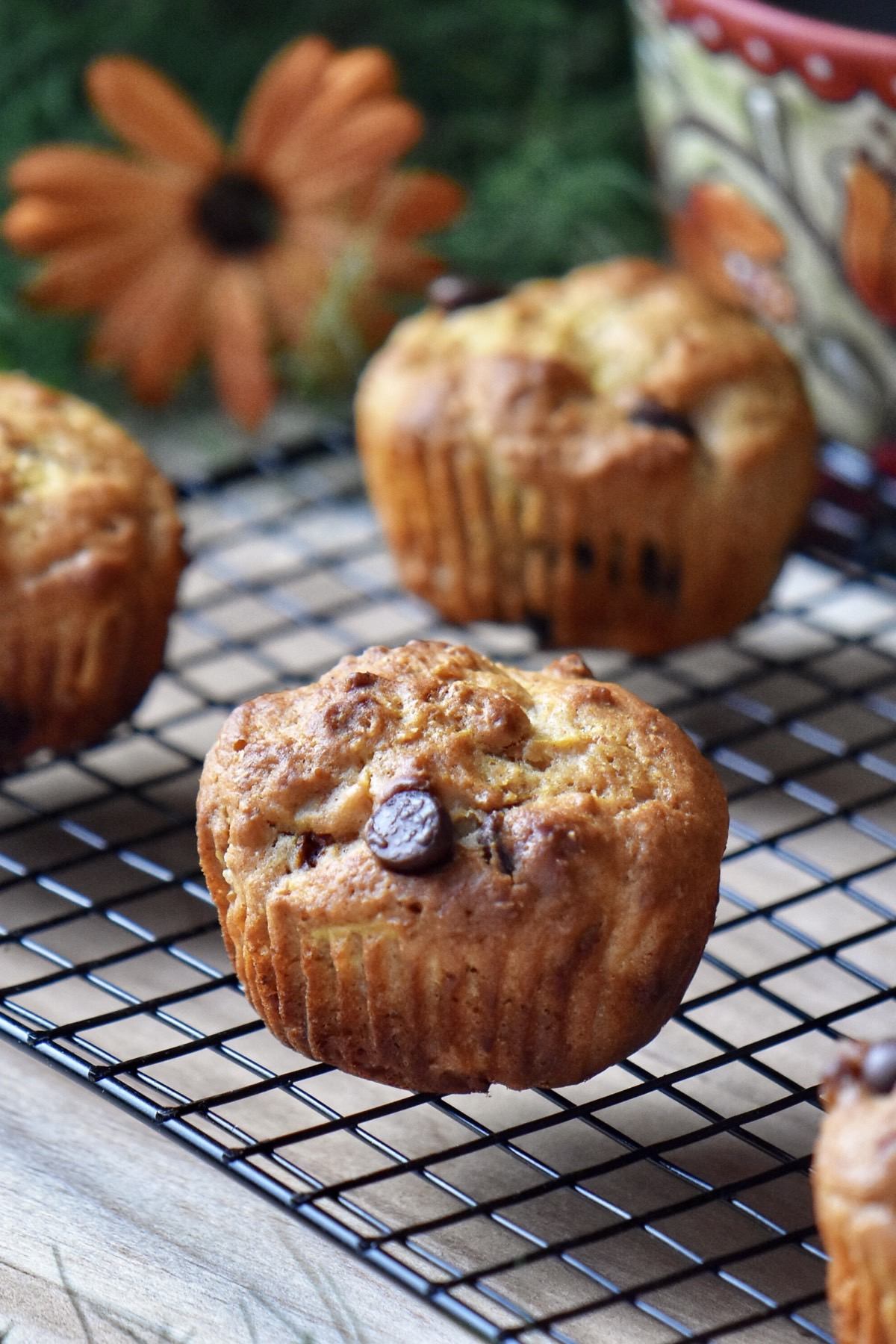 Why not make some healthy zucchini muffins to use up your bountiful garden harvest of courgette? These zucchini muffins are moist and fluffy, with just the right amount of sweetness. This article also includes tips that will help you make your muffins even healthier.
FAQ
Can zucchini be eaten raw?
Yes! Zucchini can be eaten raw, and it's actually quite delicious. Try slicing it into thin ribbons and adding it to salads or using it as a healthy alternative to pasta.
What is the best way to cook zucchini?
Zucchini can be cooked in many different ways, including grilling, roasting, sautéing, and even baking. It's a versatile ingredient that can be used in both savory and sweet dishes.
How to avoid zucchini from getting watery?
One way to avoid zucchini from getting watery is to salt it and let it sit for about 30 minutes before cooking. This will help to draw out the moisture.
What goes well with zucchini?
Zucchini pairs well with other summer vegetables like tomatoes, eggplant, and peppers. It's also delicious with Italian herbs like basil, oregano, parsley and thyme. 
What can I make with zucchini?
There are so many different recipes that you can make with zucchini! From main dishes to sides to desserts, there's something for everyone. 
Can zucchini be frozen?
Yes, zucchini can be frozen. Just blanch it first by boiling it for two minutes, then plunging it into ice water. This will help to preserve its flavor and texture. 
How do I store fresh zucchini?
Store zucchini in a perforated plastic bag in the crisper drawer of the refrigerator for 5 -7 days. It is best not to wash the zucchini until you are ready to use it.
Conclusion
Whether you're looking for an easy zucchini recipe to use up your summer squash or just want some suggestions on what else may go well with it, this zucchini recipe round-up is here to help you out.
From main dishes to side dishes and even desserts, zucchini is a versatile ingredient that can be cooked in many different ways. Give them a try today and enjoy the taste of summer all season long.
THANKS SO MUCH for following and being part of the She Loves Biscotti community, where you will find Simple & Tasty Family-Friendly Recipes with an Italian Twist.
Ciao for now,
Maria